In this activity, we will learn how to estimate the size of each angle.
e.g. Estimate the size of the angle.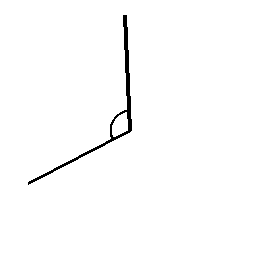 Think of key angles such as: 30°, 60°, 90°, 120° and 180°.
Answer: The angle is about 120°.
Using a protractor, the exact size of this angle = 116°.
Want to understand this further and learn how this links to other topics in maths?

Why not watch this video?