Using standard form is incredibly useful when we need to use either very large or very small numbers.
Areas we may use standard form include physics, biology and chemistry. From measuring the distance between planets to the mass of atoms.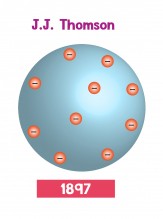 In this activity, we will use inequalities to compare numbers written in standard and ordinary form.
Example
Write the following values in order from smallest to biggest.
0.07, 7.07 x 10-3, 7 x 10-3, 0.0007
The first step is to convert the standard form values to ordinary form.
7.07 x 10-3 = 0.00707
7 x 10-3 = 0.007
Now that we have the numbers in ordinary form, we can use our understanding of place value to compare.
0.07
0.00707
0.007
0.0007
(Smallest) 0.0007, 7 x 10-3, 7.07 x 10-3, 0.07 (Largest)
Feeling confident? Let's try the activity!