Expanding double brackets could be done using a variety of methods, but today we will focus on the grid method. Have a look at an example.
Expand (x + 3)(x + 2).
First, we will set up a table like the one below: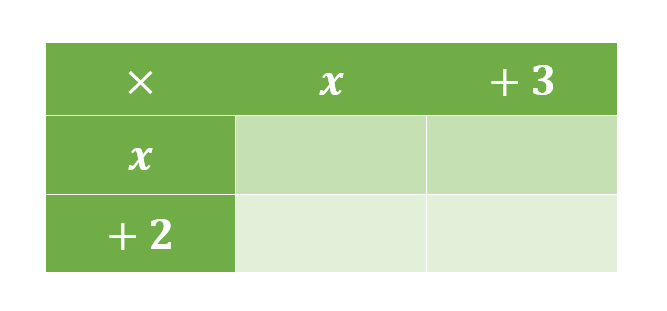 See how the first bracket is on the top and the second bracket on the side.
Now we are going to multiply out each element.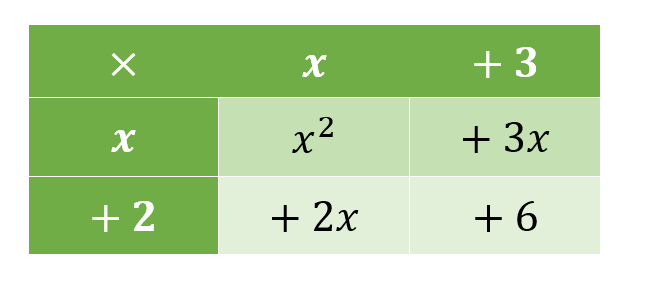 You need to make sure that the signs are correct. Positive multiplied by a positive is a positive. Negative multiplied by a negative is also a positive. But a negative multiplied by a positive is a negative!
Now take all the terms we've just placed in a table and simplify as much as possible.
x² + 3x + 2x + 6 = x² + 5x + 6
(x + 3)(x + 2) = x² + 5x + 6