The material that objects are made of affects the way light behaves when it hits them.
- Transparent materials are see-through and they let light travel through them.
- If you can only see a glow of light through a material and not a full ray of light, the material is translucent.
- Opaque objects do not let light any travel through them.
Glass is an example of a transparent object, whereas paper is translucent. Wood or metal is opaque. Shadows are formed when light hits an opaque object (see picture).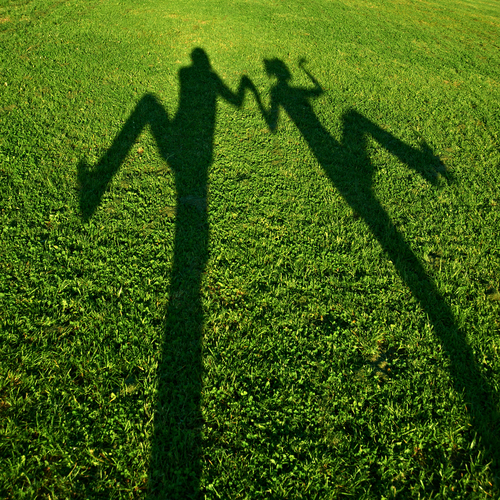 When light passes through an object, we say it is transmitted. Transparent objects transmit a lot of light. When light bounces off objects we say it is reflected.
Darker objects absorb light more than pale ones do. When an object absorbs light, it warms up. This is because light energy changes into heat energy.