We see things because light reflects off them and then enters our eyes. Look at the diagram of the eye below: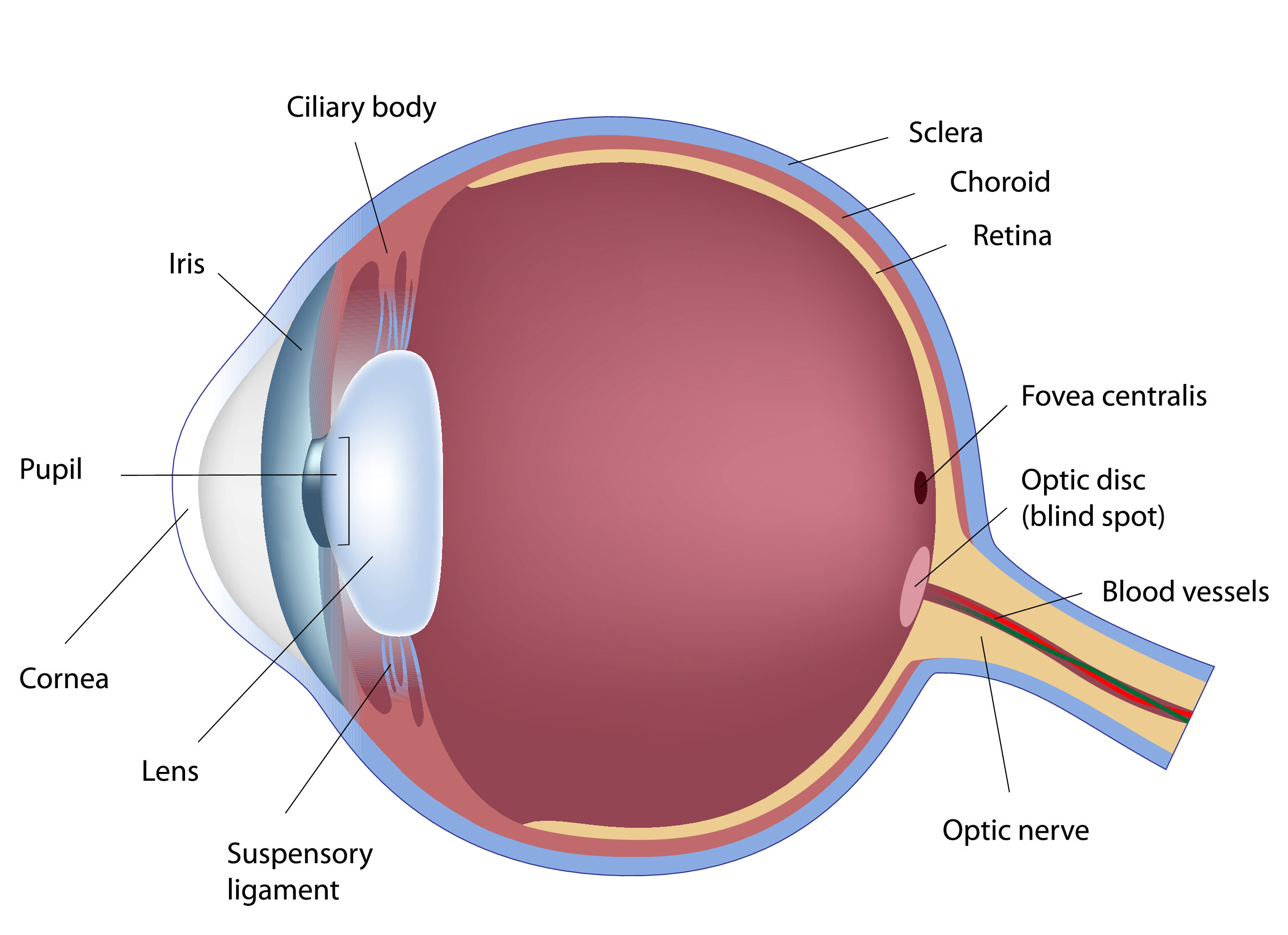 Light enters our eyes through the pupil, it goes through the lens, which 'sends' an image to the retina at the back of our eye; the image formed is tiny and upside down. The retina then changes light energy into electrical signals (called impulses). The impulses are sent to the brain along the optic nerve and the brain allows us to see the image the right way up.
Cameras work in the same way: in the simplest cameras (the pinhole cameras) light goes through a tiny hole and forms an upside down image at the back of the camera. Cameras, like the eyes, can control how much light enters them. Too much light can damage the eyes so the pupil gets smaller when it is very bright. Similarly, they get bigger in dim light, to allow more light in.