Lenses use the principle of refraction of light when it enters a different medium, for example, from air to glass. Magnifying glasses are lenses and they make things look bigger. They are convex lenses.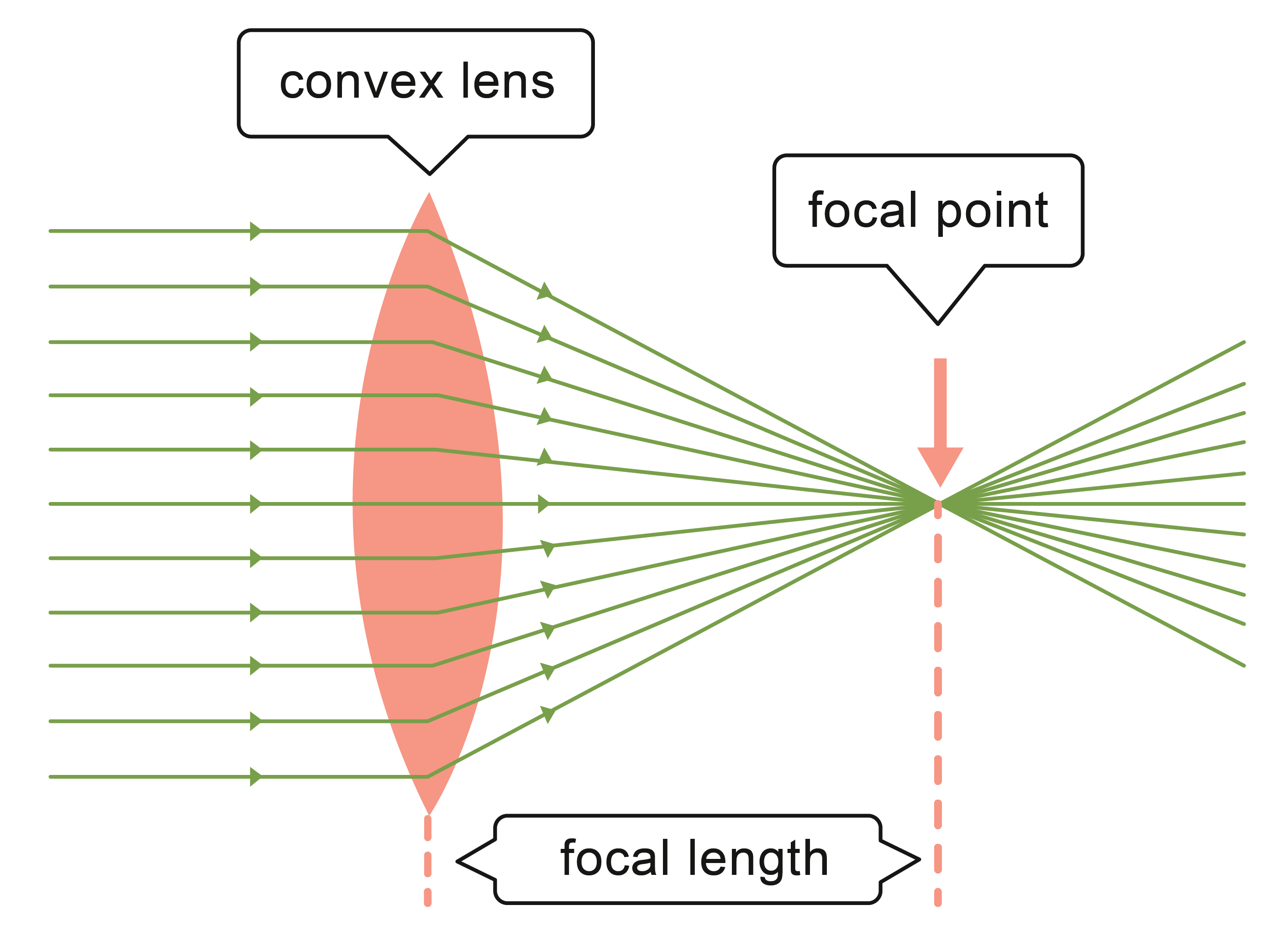 Convex lenses gather the rays of light at a certain point: the focal point. This way, they make the object look bigger, sharper and brighter. They are useful for long-sighted people, who cannot focus on objects close to them. They are also used in cameras and telescopes. The diagram above shows a convex lens.
Concave lenses (see diagram below), on the other hand, scatter the light rays (spread them apart), creating a clearer image of objects that are far. They are good for short-sighted people.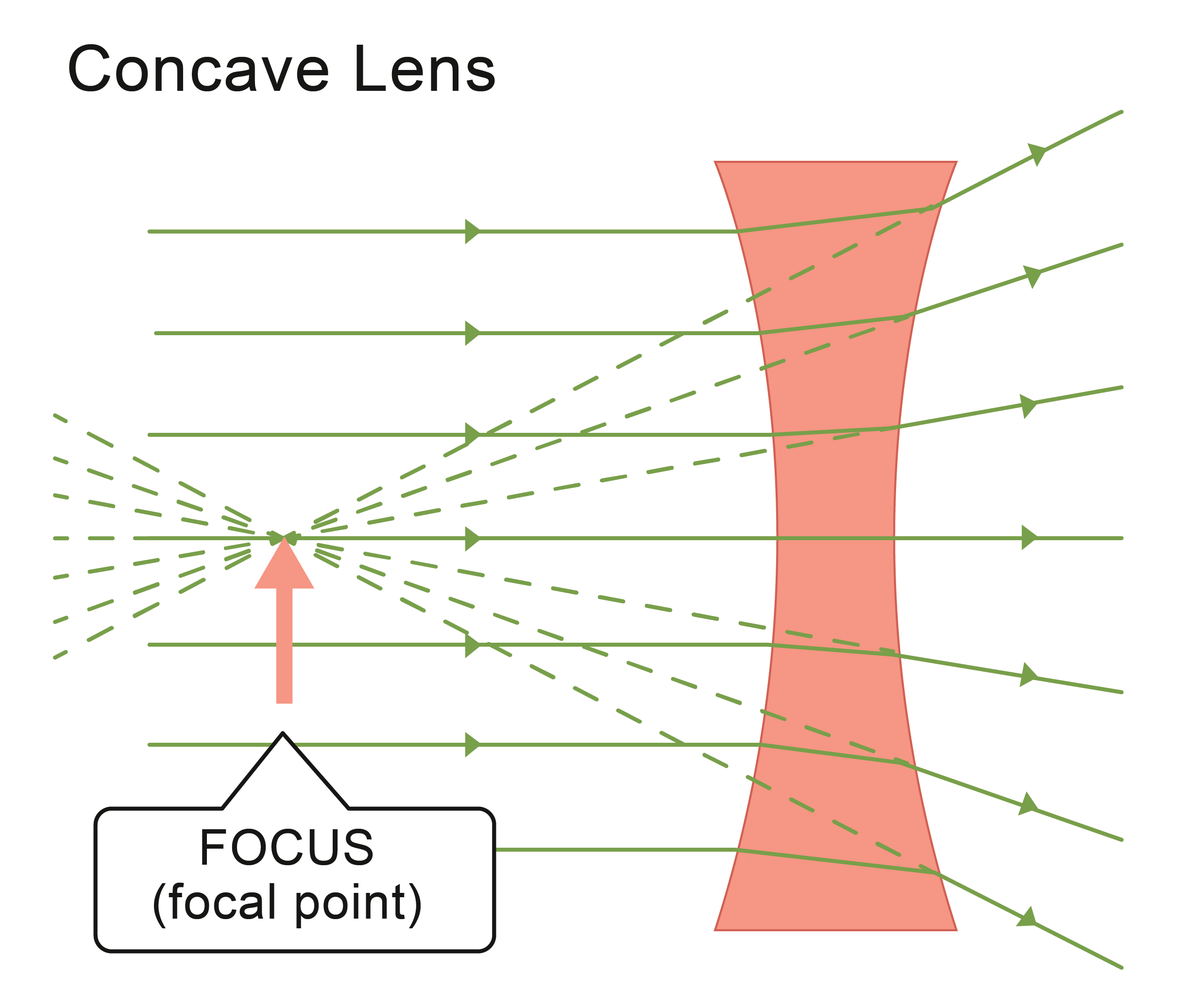 Periscopes are made using the principle of double reflection of light. They are used in submarines to look above the surface of water by using two mirrors, off which light is reflected. The picture and diagram below show how this works.