Daylight is white light​ which can be split into the different colours it is made of using a prism, as shown below: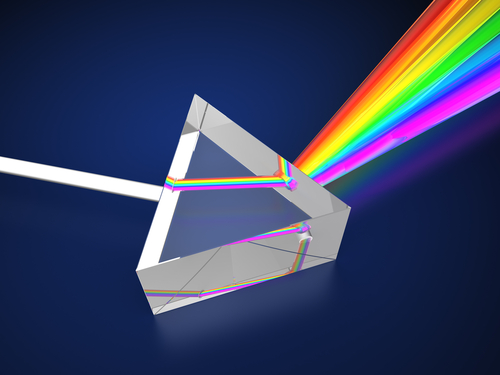 The different colours in the white light change direction (refract) when they pass through a prism. However, they do that by different amounts and so they spread out. A natural phenomenon of this is the formation of rainbows. The different colours in the white light are refracted by different amounts by water droplets, which act as prisms. The separation of the colours is called dispersion of light and the colours are a spectrum. The colours in the spectrum are red, orange, yellow, green, blue, indigo and violet. Red is refracted the least and violet the most.
Lenses in cheap cameras may also split up the colours in white light. A combination of lenses is needed to avoid this.