When red, green and blue coloured lights are mixed, we see them as white light. Red, green and blue are the primary colours. All the other colours are made from these three, when two of them overlap. (see the diagram below).
The secondary colours are:
- yellow, made from red and green
- magenta (purple), made from red and blue
- cyan (light blue), made from green and blue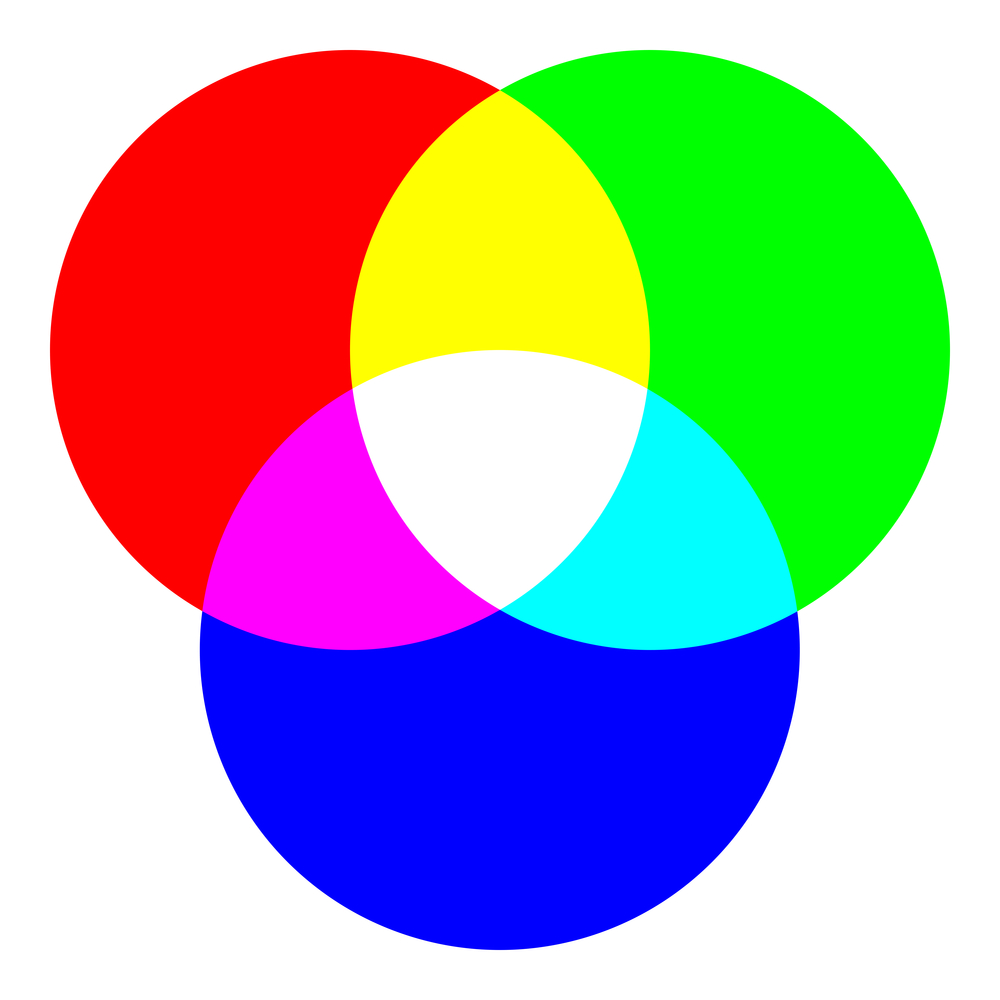 Coloured light can be made using filters. When white light passes through a filter, some colours are absorbed (kept in) and some transmitted (pass through). A red filter would only allow red light to be transmitted and all the other colours would be absorbed.
The colour of an object depends on the colour of light it reflects (bounces back). White objects reflect all colours. A red object reflects red light and absorbs all others, whereas black objects absorb all colours. When coloured light shines onto an object, the object's colour may appear different.