The 11+ and Grammar schools in Birmingham
Birmingham has a small number of selective Grammar schools which are extremely popular and often oversubscribed. Students wishing to attend these schools are required to pass an 11+ exam in order to apply for a place and competition for places is high.
This article will provide an overview of the schools in Birmingham and the process of selective application to these schools, which form a 'consortium' in the region.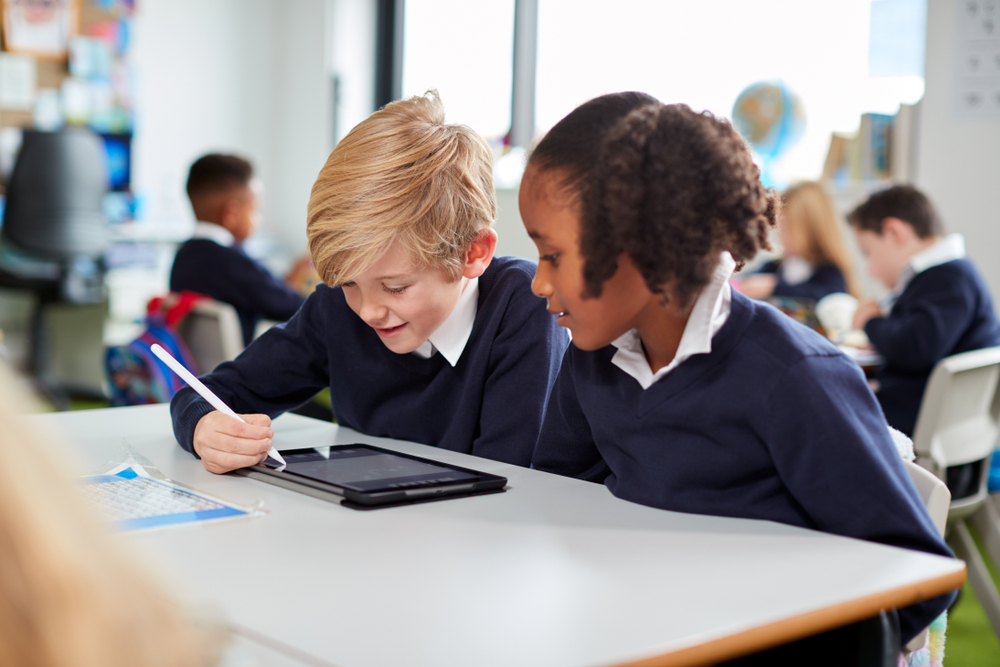 Which 11+ exam board is used in Birmingham?
The Birmingham consortium Grammar School exam is written by the CEM exam board. Learn everything you need to know about CEM and how they approach the 11+ exam here.
The Birmingham CEM exam consists of two papers lasting around 50 minutes each. The papers will be divided into smaller individually timed sections which include the following types of questions:
Verbal Ability and Reasoning (vocabulary, comprehension, verbal reasoning).
Non-Verbal Reasoning.
Numerical Ability (mathematical problems).
Reading comprehension.
Children will record their answers on a separate answer paper, and all questions will be multiple choice.  Marks are age standardised to take account of differences in age and then added together for a final result. The pass mark varies between schools in the consortium.
The CEM exam contents and layout can vary and is well known for being difficult to predict from year to year. It is allegedly 'tutor proof', although there are many excellent and useful resources and practice papers available at EdPlace to ensure your child is well prepared ahead of the test.
Familiarisation questions and details of the format of the test are on the Consortium's website along with advice for the day of the test. The Birmingham Consortium parent's guide says that they 'strongly recommend that your child is familiar with the sample questions and is aware of how to record their answers correctly'. However, the consortium actively advises against intensive coaching or tuition.
Any special arrangements for taking the test (e.g. extra time or arrangements for additional resources) must be arranged in advance by supplying detailed evidence of your child's needs by mid-June (before the registration deadline).
When is the Birmingham 11+ exam sat?
The exam is taken at the beginning of September and results are sent to parents around mid-October, before applications for secondary schools must be made to the local authority. Registration for the test is between May and June, ready for the test in the Autumn and is via the consortium website, shown above. You can find information on registering your child for the test on the Birmingham admissions website.
The Birmingham Grammar Schools
There are eight Grammar Schools in the Birmingham region. These eight schools belong to a 'consortium' for the Birmingham region and there is just one exam for children wishing to attend any one of the schools in the group.  General information about the schools in the consortium, the entry procedures what the schools can offer can be found here on the consortium's joint website.
Located in Sutton Coldfield is a boys only Grammar School with 192 places for year 7 entry.
Located in the Aston area, is another boys only Grammar option. There are 120 places available each year for year 7 entry.
A boys only Grammar School in the Kings Heath area of Birmingham. There are 120 year 7 places available each year.
Located in Kings Heath, close to Camp Hill School for Boys and has 150 year 7 places. This is a girls only Grammar option.
A mixed Grammar School. There are 180 places for year 7 girls and boys.
Has 150 places per for each year 7 intake. It is a boys only Grammar School in the West Midlands.
Sutton Coldfield Grammar School for Girls
A girls only Grammar school with 180 places each September for year 7 entry.
A girls only Grammar option, located very close to the boys' Handsworth site. It has 180 places for year 7 entry.
Access revolutionary 11+ preparation resources
If your child is sitting the 11+ for Surrey, EdPlace is here to help! EdPlace have launched visionary, new resources which will transform 11+ preparation for your child.
Our holistic approach revolutionises the 11+ by discreetly progressing your child to remove pressures, helping them enjoy learning and feel confident.
Get ahead with engaging non-verbal and verbal reasoning activities and practice papers for ages 8-11 tailored to 

CEM or GL exam boards.

Visionary new 11+ specific English and Maths practice.

Track and measure your child's exam readiness and build their confidence

so they're more than ready to show their skills come test day!
We're here to help your child smash whatever comes their way! From Year 1 - GCSE, our students progress 150% across English, maths and science over a school year; from ABCs - GCSEs, EdPlace is here for the 11+, and beyond!
Additional help
For even more advice and tips from other parents who have been through the selection process, there is lots of additional information on the eleven plus Birmingham forum.
This article was last updated on 25th June 2019. The information on this page was correct at the time of writing, and whilst we try to update it as frequently as possible, sometimes there may be a delay. Please double check all information is up to date before making decisions based on the above article, and do share any changes you come across with us if you have the time - we're here to help!