Preparing for CEM 11+ : a year-by-year breakdown
Considering grammar school education for your child? There are many reasons why parents are keen to send their children to grammar schools and places are in high demand. In order to secure a place in a grammar school, your child will need to sit an entrance exam called the 11+. The two exam boards producing the 11+ are Grenada Learning (GL) and the Centre for Evaluation and Monitoring (CEM). This article focuses on CEM, and details everything you need to know to prepare your child for the 11+. If your child has just entered year 5, don't worry, there is still plenty of time to prepare your child for the 11+, especially with the help of EdPlace.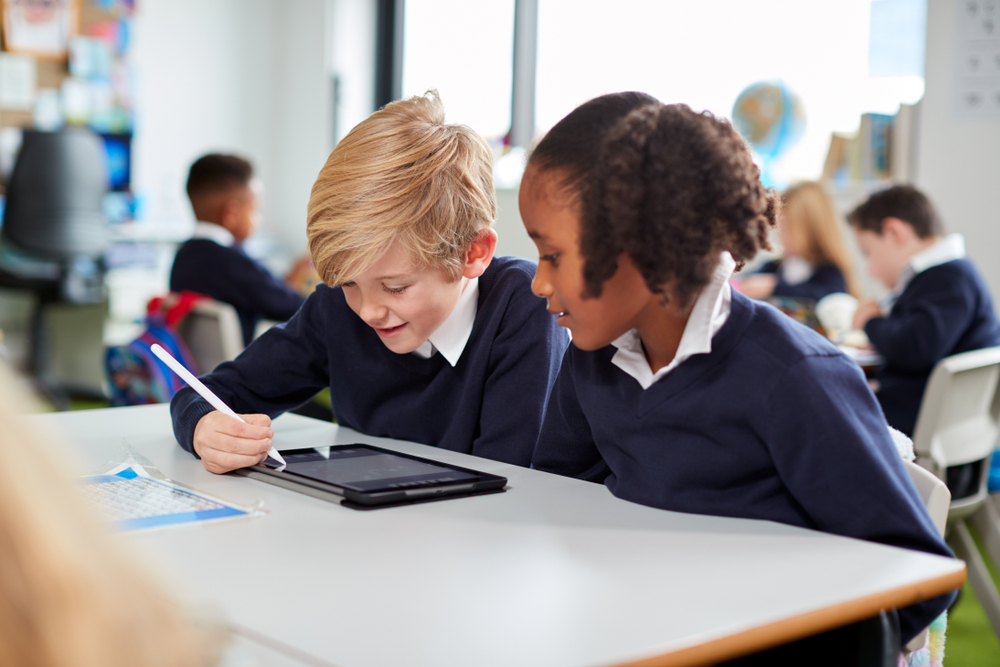 Overview of CEM
CEM, a group of researchers at the University of Durham, created a new style of 11+ exam that preferences organic ability over excessive preparation. Concerned the previous 11+ was easier for those who could access expensive tutors, they aimed to create an assessment that would ensure the selective admissions system was fair to all.
For this reason, CEM exams are a little more confusing to understand. The structure isn't fixed and the four assessed skills (English, Maths, Verbal Reasoning and Non-verbal Reasoning) are often merged together. Also, the length of the exam can differ. Answers are written format or multiple choice and students answer directly onto the exam paper or in a separate answer booklet (depending on where the exam is sat).
Which regions use CEM for the 11+ exam?
Berkshire
Bexley
Birmingham
Buckinghamshire
Devon
Gloucestershire
Shropshire
Walsall
Warwickshire
Wirral
Wolverhampton
Essex (use both CEM and GL assessments)
Hertfordshire (use both CEM and GL assessments)
Trafford (use both CEM and GL assessments)
Yorkshire (use both CEM and GL assessments)
How to prepare your child for the 11+
There are lots to think about with the 11+ and it's useful to get a head start on preparations so the journey can be a fun and exciting one for your family. The best way to prepare your child at any stage is to ensure they are meeting the National Curriculum requirements for their year group which can be found on the here. Below are some additional ideas to help you prepare.
YEAR 3
By now, you'll have a good idea of your child's progression in key skill areas such as Literacy and Numeracy through school reports and teacher consultations. Use this information to stretch them in the areas where it is most needed.
These should include:
Maths
Revise mental and column-based arithmetic (addition and subtraction)
1-10 times table (and relevant divisions facts)
Place values (tens, hundreds, thousands etc.)
All of these maths topics, along with the entire year 3 maths curriculum, are clearly laid out and easy to access on the EdPlace website, helping your child to become a more confident mathematician using fun and interactive worksheets.
English
Focus on independent reading (aloud and silent)
Basic synonyms and antonyms
Decoding irregular spelling rules and basic grammar/punctuation (full stops, capital letters, commas to create lists)
Make sure your child is up to date with the year 3 spelling and grammar curriculum. This can be accessed on the EdPlace site and the fancy terminology is explained in a clear and engaging way. Age appropriate comprehensions are available on EdPlace to check that your child is interpreting passages in the correct way.
Verbal Reasoning
Learn with them and encourage them to access higher-level vocabulary. You can do this by reading together, listening to audiobooks and incorporating it into your everyday speech where possible.
Also, familiarise your child with the various types of spatial and non-verbal reasoning question types on the EdPlace website, which gradually get harder to ease your child into this new question type.
Non-verbal Reasoning
At this stage, the best way to practise non-verbal reasoning is to embed learning into everyday activities such cooking (weights and measures), gardening (colours, plants, insects) or crafts (shapes, sizes, properties of materials). This enables your child to use their learning from school to problem-solve in a range of real-world situations, preparing them for the varied nature of the CEM 11+.
EdPlace's resources enable you to search for specific topic areas, allowing you to focus on the areas most needed.
Check out our 11+ resources for year 3
YEAR 4
At this stage, build on the skills you focused on last year, shifting your focus forward from basic processes onto more advanced skills.
These include:
Maths
Practise geometry
BIDMAS
ratio and proportion
angles and measurements
weights
measurements and basic conversions
English
Revise comprehension
Decoding figurative language
Relationships between words
Advanced synonyms and antonyms
Homophones
Spelling
Verbal Reasoning
Work on 'reading between the lines' by focusing on textual inference, emotive tone, evidence-based reasoning, using quotations.
Non-verbal Reasoning
Focus on the properties of 2D and 3D shapes, repetition and symmetry. A great (and fun!) way to revise this is to use plasticine and other craft materials to make physical models of shapes.
EdPlace have a great range of resources to practise these skills. Our online activities utilise a range of question types to enable you to revise for the 11+ in a way that is fun and engaging.
Check out our 11+ resources for year 4
YEAR 5
This year, you'll need to register your child for their 11+ (which they'll sit at the beginning of YEAR 6) either through your preferred school, an online portal or you may have been automatically registered, depending on your region. Create a weekly revision schedule, so you and your child can see and track progress and ensure you devote adequate time to all four skill areas.
Maths
Revise advanced skills such as algebra (using brackets), time and temperature, indices (squared/cubed numbers), different types of charts and graphs. Real-world examples (food labels and newspaper articles work well) are a great way to scaffold these skills in a range of contexts. Also, there are lots of maths puzzles online (e.g. sudoku) that are a great way for your child to begin thinking about the relationships between numbers.
English
Focus on spelling patterns, word puzzles, proof-reading texts (for spelling/grammar errors). Pick up some word puzzles (crosswords, word-searches, code-words etc.) to encourage your child to think laterally about the relationships between words and letters, and to practise locating specific information quickly.
Verbal Reasoning
Focus on key components of story structure (e.g. character, setting, conflict) and discussing how and why authors create a certain atmosphere in a text. Practise this by watching films as a family and discussing your opinions. You could even write film reviews to share with one another.
Non-verbal Reasoning
Work on sequences and patterns, detailed observation, mental perceptions of objects, shifting, reflecting and transposing images. Use mirrors, lights and tracing paper to support the revision of these skills.
You'll also want to work on exam technique as this can make or break a result; it's useful to complete practice papers with a timer because it's important your child can showcase their skills by completing as much of the paper as possible in the time limit. This way you can track your child's progress in the run-up to their exam. EdPlace guides you through CEM question structure in a way that is fun and interactive. There is also a range of practice papers (with timers) to help you nail that all-important exam technique.
Check out our 11+ resources and practice papers for year 5
YEAR 6
Focus on timing, exam strategy (i.e. working a way that plays to your child's strengths) and practising those four key skill areas. Vary revision activities (either by format or subject) to prepare your child for the varied nature of the 11+. A good night's sleep and a hearty breakfast beforehand will set your child up for the day. Try to keep a cool head on the morning of the exam – be positive and encouraging as it's likely they'll be nervous.
Get ahead of the game with EdPlace's holistic approach
Tailored resources relevant to exam boards CEM and GL
From ABCs - GCSEs, EdPlace is here for the 11+ and beyond
With a learn, practice and test method proven to improve scores and speed
Discreetly progressing your child from year 3 onward to remove 11+ pressures; making learning enjoyable so they feel confident
We're here to help your child smash whatever comes their way! Our students progress 150% across English, maths and science over a school year - now that's genius!
Learn the skills using our resources, practice what you've learnt with our exam-style questions and test for exam readiness with our practice papers - success!