EdPlace has been awarded the Smart Award from the British Dyslexia Association!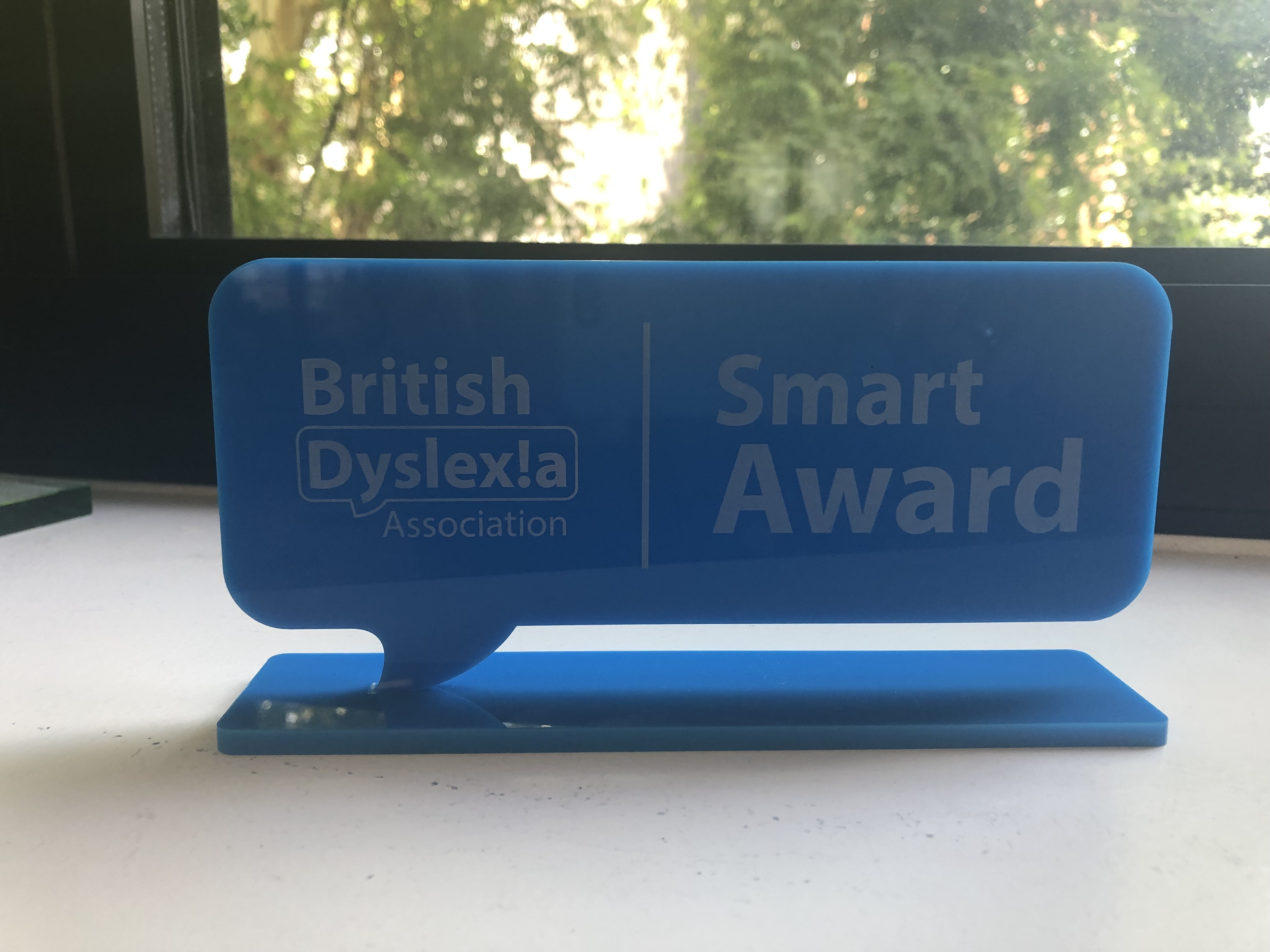 On Wednesday 26th June 2019, we were absolutely delighted to have Helen Boden and Callum Heckstall-Smith present us with our BDA SMART Award!
Receiving our award is a huge privilege for us, as we are the first company ever to complete the criteria. As a whole company, we really immersed ourselves into the topics of the award, meeting together once a week to have some protected time to go through the specification. Having the security of a trusted team and the dedicated time to explore sometimes difficult subjects, helped us submerge ourselves into the difficulties that some with Dyslexia face at work. The same exercise, however, also highlighted the special attributes and creative thinking that a dyslexic person could and does bring to the EdPlace team. The benefits of a diverse group massively outweigh the small changes that need to be made, to create an inclusive and comfortable working environment for all.
For some of us, this was new territory to explore, and it changed our approach to supporting colleagues in a more personalised and friendly manner. For others, it was a refreshing and non-pressured opportunity to express our own differences, with the unwavering support from those that we spend our working day with.
Our focus on inclusion for our customers is paramount and core to our business. Having the opportunity to look closer to home and 'draw in' that inclusivity, has made us more open minded, outcome positive and aware of ourselves and others. We really do practice what we preach!
Why EdPlace?
Our accessibility toolbar ensures that all of our curriculum aligned content from KeyStage 1 to GCSE, is personalisable and targeted to the individual abilities. Our specialised SEND Hub has diagnosis specific advice and free supportive resources for download.
Go to our SEND Hub for Dyslexia specific information