In this worksheet, plot points on a set of x and y-coordinate axes, and join them with lines to form simple shapes.
One corner will be missing, so complete the square, rectangle or parallelogram to find the missing coordinates.
Example:
The coordinates of three points of a parallelogram are:
(0, 0) , (2, 0) and (1, -3)
What are the coordinates of the missing corner?
Answer: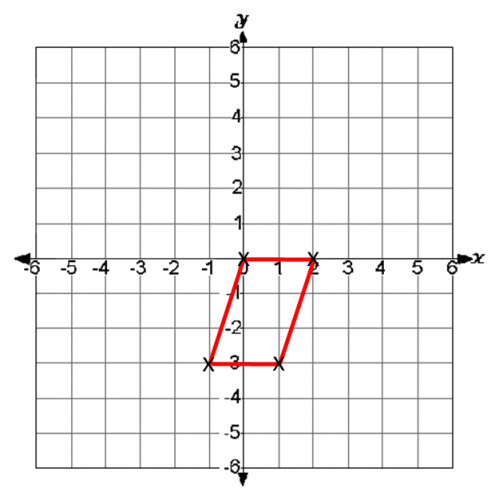 The missing corner is at (-1, -3).