When we write lists we put commas between the items to make them easier to read.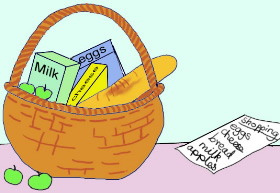 When I went shopping I bought eggs, cheese, bread, milk and apples.

Did you notice that there is no comma after the word milk? Instead of a comma we put in the word and before the last item on a list.