A fable is a short story with a moral, or a lesson about how we should live our lives. A man called Aesop, who lived in ancient Greece, is believed to have written many of the fables we still know today. The tale of "The Boy Who Cried Wolf" is one of them.
Read the story and then answer the questions. Remember that you can look back at the story as often as you like by clicking the Help button.
*******************
The Boy Who Cried Wolf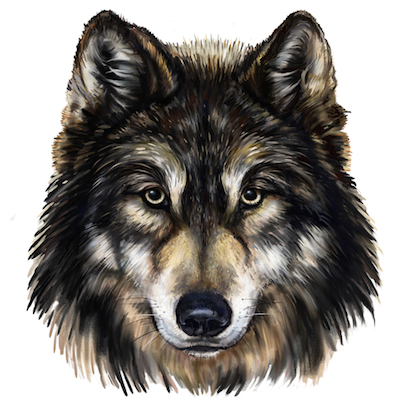 There was once a young shepherd boy who tended his sheep at the foot of a mountain near a dark forest. It was rather lonely for him all day, so he thought up an exciting plan in the hope that he would get some company. He rushed down towards the village calling out: "Wolf, Wolf!"
The villagers came running out to meet him, and some of them stayed with him for a considerable time. This pleased the boy so much that a few days afterwards he tried the same trick, and again the villagers came to his help.
One day, shortly after this, a real wolf came out of the forest and began to worry the sheep. The boy, of course, cried out "Wolf, Wolf!" louder than ever before.
But this time the villagers, who had been fooled twice before, thought the boy was again trying to fool them, and nobody bothered to come to his help. The wolf ate all of the boy's sheep and he had nothing left.