Many words in English are based on the same root words, and knowing what these mean can help us with spellings.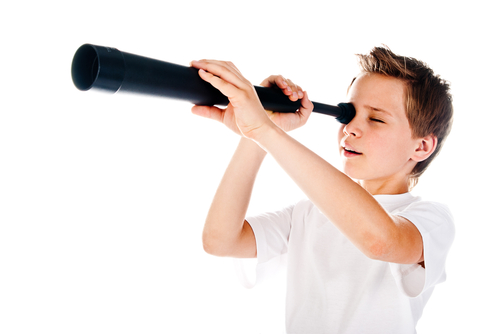 The word 'telescope' is based on two Greek words, the prefix 'tele' (meaning 'far away') and the suffix 'scope' (meaning 'seeing').
There are many other words in English with these roots.
for example:
television

telephone

microscope

kaleidoscope