We need to know our times tables.
The more we practise the easier they become.
Here is a grid to remind you.
We can use this grid to help answer the questions in this activity.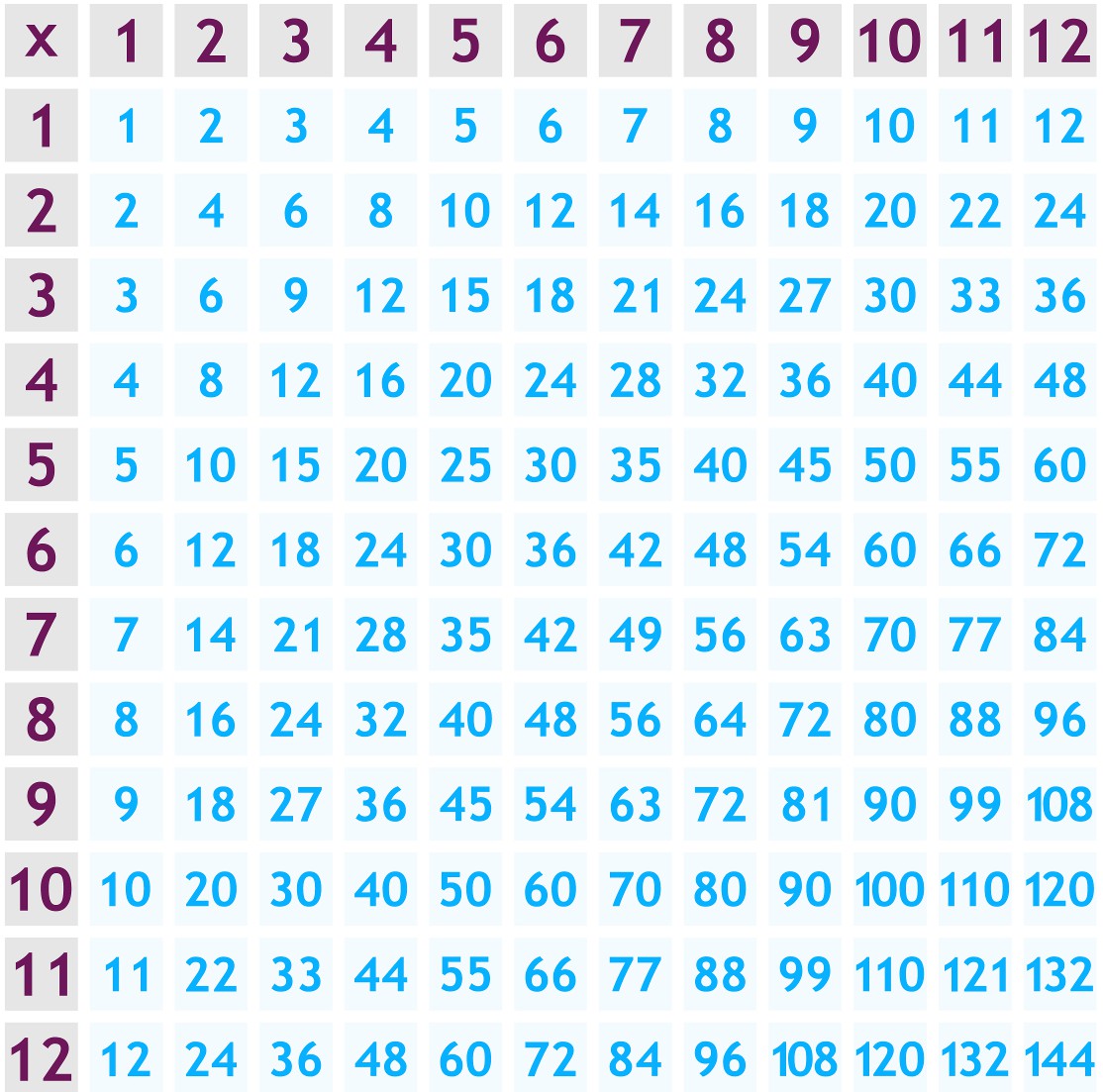 If you want to look at this grid again, click on the red help button that appears on the screen when you're doing the questions!