This worksheet is about reading coordinates on a coordinate grid.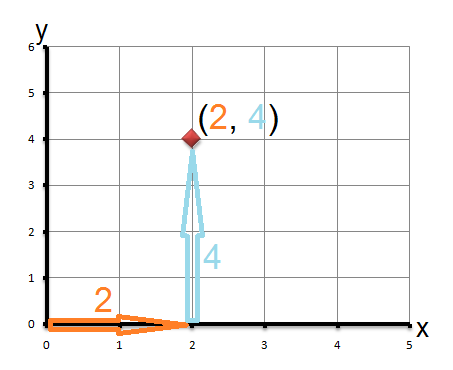 Remember that we read the x coordinate before the y coordinate.
The numbers are written using brackets around the numbers and a comma to separate the values.
Like this: (x,y)
X comes before Y in the alphabet.
You can say, "we go along the hall before we go up the stairs".