The net of a 3-D solid is the shape that must be cut out of cardboard or paper
to fold into the given shape.
Example
This diagram shows how the net of an open cube folds into the cube itself.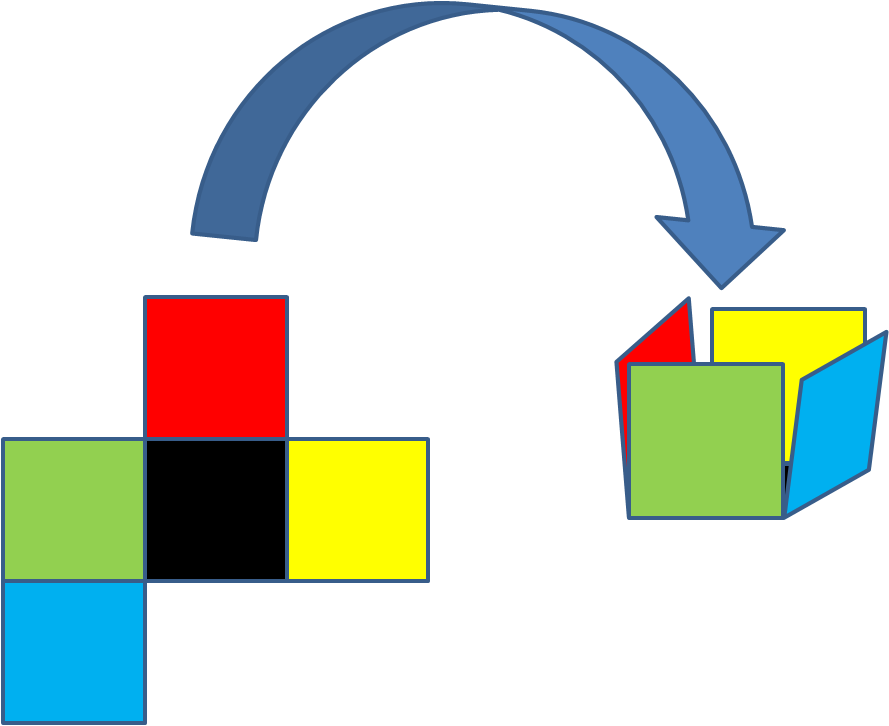 Remember that each cube will have the following...
A BASE, a FRONT, a BACK, a LEFT and a RIGHT FACE
Here the BLACK face is the base of this open cube.