In a right-angled triangle, the sides and the angles are connected by three trigonometric ratios.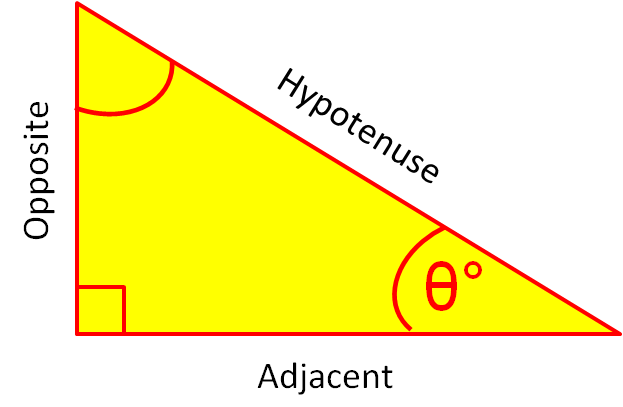 The three trig ratios are:



A quick way to remember this is to memorise the word
SOHCAHTOA
Example
Using trigonometry, calculate the side length x to 3 sig. figs.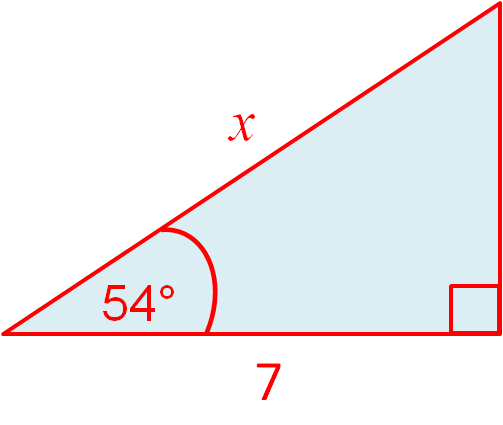 Answer
Label the sides adjacent, opposite and hypotenuse in relation to the given angle 54º.
The given sides are the hypotenuse (x) and the adjacent (7).

SOHCAHTOA
The correct trig ratio is COS.
Set up the trig equation to get:
cos54º = 7/x

xcos54º = 7
x = 7/cos54º
x = 7 ÷ 0.587785252....

x = 11.9 (3 s.f.)