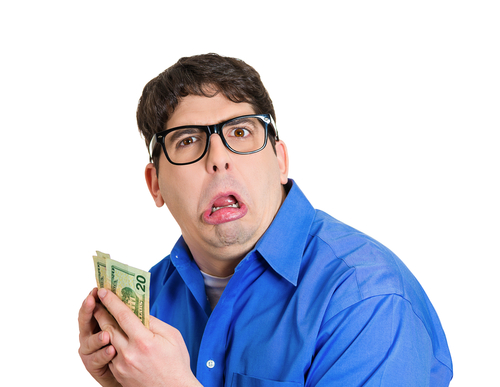 Sometimes we need to work out percentage changes. This helps us work out a percentage profit, or in the case of our friend here a percentage loss.
This is one of the annoying areas where we have to learn a formula. Obviously our friend here didn't learn it. So here goes.
Percentage change = actual change x 100
original amount
You have put £2500 in the bank 3 years ago. Now it is worth £2850. Lucky you.
Using the formula, how can you work out the percentage change?
First find the actual change £2850 - £2500 = 350 Now substitute this into your formula.
Percentage change = actual change = £350 x 100 = 14% change
original amount = £2500
Basically that is all there is to it. You just need to learn the formula. At least you made a profit.
Don't worry you will have plenty of practice using this.

I bet Lord Sugar knows this formula..