Do you remember, in Year 3, having a look at what flowers are and how they work? Well, this activity is going to explore, a little further, how plants reproduce themselves.
Of course, many plants produce flowers. Why is that? Well, it's all to do with their reproduction, producing seeds for the next generation.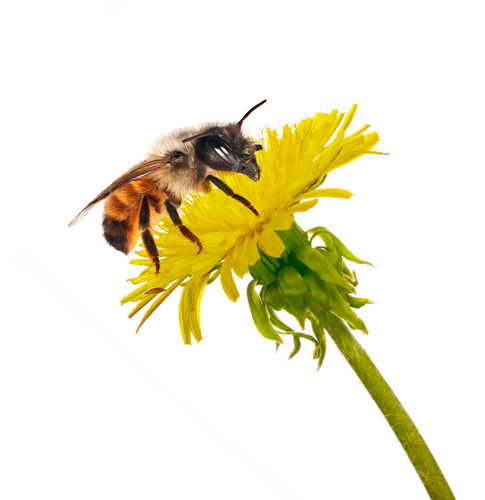 Some produce flowers that are colourful - they're the obvious ones. They use insects, like bees, and other animals to help them reproduce. They are used to carry the flower's pollen from plant to plant, and are given sweet nectar as a reward.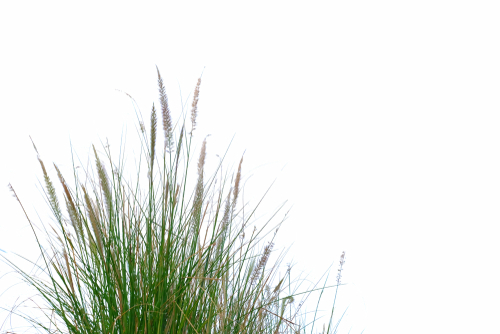 Other plants make flowers that aren't colourful - they use the wind to blow the pollen around. Many trees use this method, as do grasses, which is why so many people suffer from 'hay fever' - the pollen goes everywhere, including up your nose!
Flowering plants use a lot of energy producing flowers, but it's worth it in order to make the next generation of plants. Flowers contain the male and female parts needed for sexual reproduction.
Here's a cut-away diagram of a flower showing the various parts - take a bit of time looking it over and looking at the names of the reproductive parts: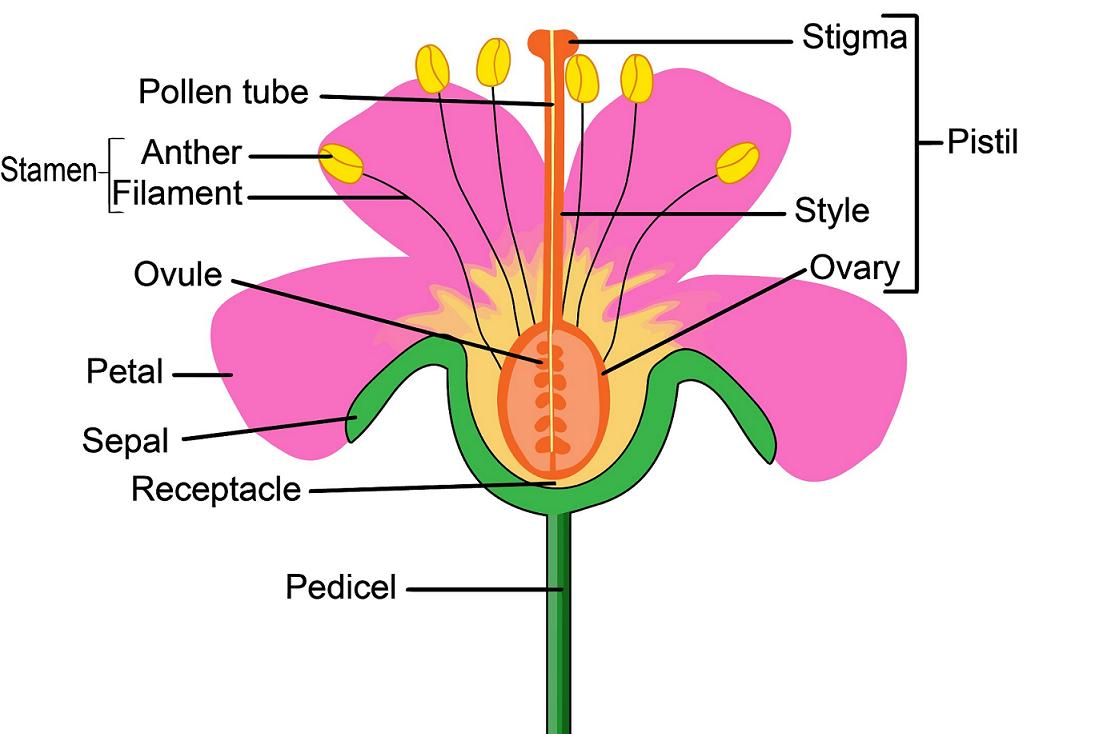 It seems quite complicated, so let's break it down: the male parts of the flower are the stamens, which are made up of two parts: the filament holds up the anther, which produces pollen (it's the pollen-factory).
The female part of the flower is the pistil (also called the carpel). It's made up of four main parts: the stigma at the top, which is 'sticky' to catch the pollen grains, then the style, which is a tube leading to the ovary. The ovary contains the female cells, called ovules, which are the plant's 'eggs'.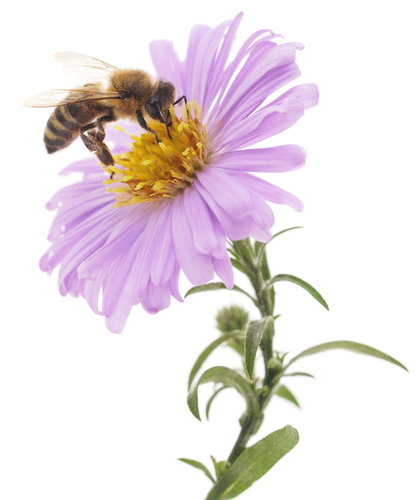 Pollination is the special name given to the transfer of pollen grains from the anther of one plant to the stigma of another. It's usually insects or wind that do the carrying, so flowers are often described as insect-pollinated (plants like dandelion, daisy, buttercup, which have colourful flowers, with a nice scent, to attract insects) or as wind-pollinated (plants like grasses, oak trees, stinging nettles which all have dull, greenish flowers and produce loads and loads of pollen).
When the pollen grain joins with the female egg cell, fertilisation has taken place. After this, the petals fall off (they've done their job) and the seeds begin to grow inside the ovary.
Phew! That was quite a lot! Maybe you'd like to read that through again before tackling the questions? Remember: you can come back to this page at any time by clicking the pink button on the right-hand side of your screen.
Want a bit more help with this before you begin? Why not watch this short video?