The moon - isn't it amazing, hanging there above us, flooding the Earth with its gentle light, reflected from the Sun?
The moon takes 28 days to orbit the Earth. It also spins as it travels. The moon rotates once every 28 days. This means that we always see the same side of the moon.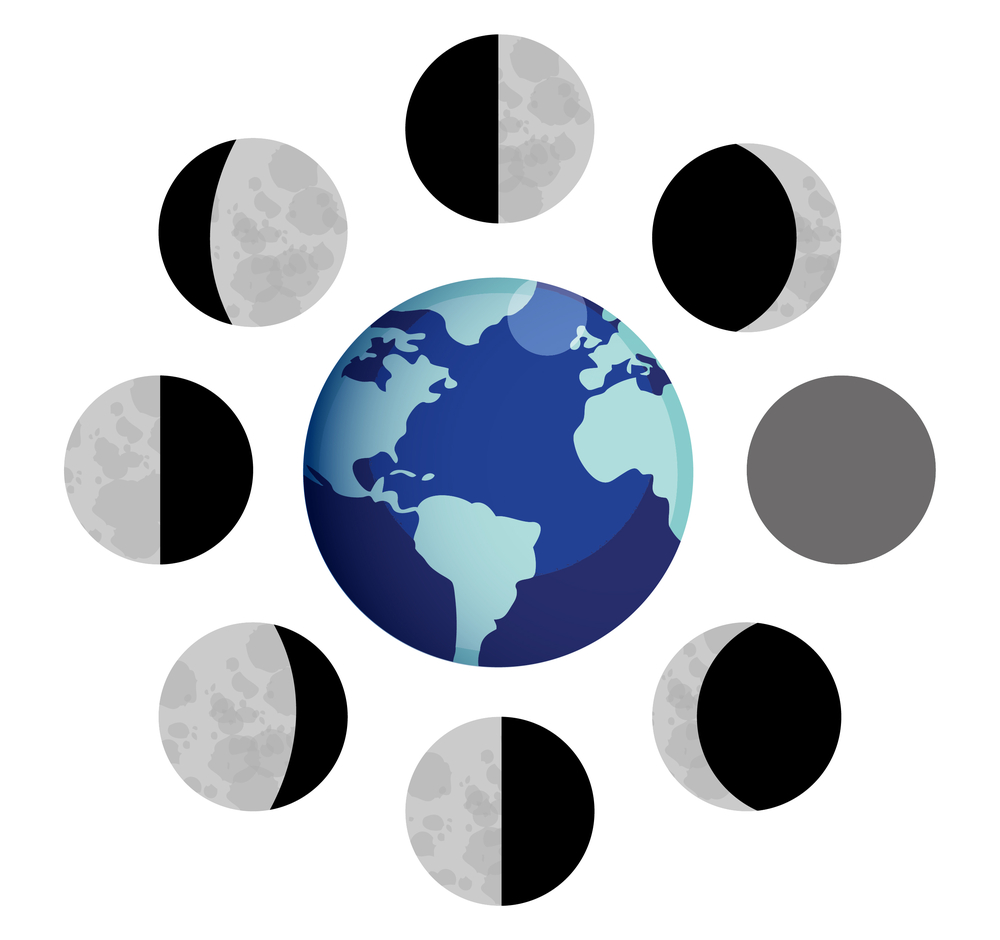 We see the moon because it reflects sunlight. We call the changing shapes of the moon its phases.
Got that? Let's have a look at the phases of the moon.