Finding out about our solar system is brilliant, isn't it? Here it is: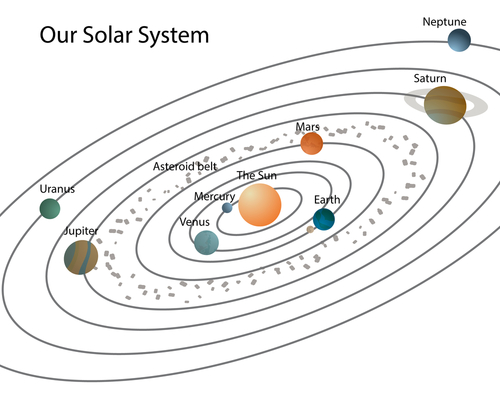 (This image is not to scale).
MERCURY
VENUS
EARTH
MARS
JUPITER
SATURN
URANUS
NEPTUNE
(PLUTO)
There are eight planets in our solar system, including our own amazing planet, Earth. We can see all the planets from Earth and recognise them because they have different colours, sizes and positions in the night sky.
Poor Pluto is no longer classified as a planet because it is too small!
So, let's get out there and find out about our neighbouring planets...