The diagram shows the five kingdoms with some sample organisms: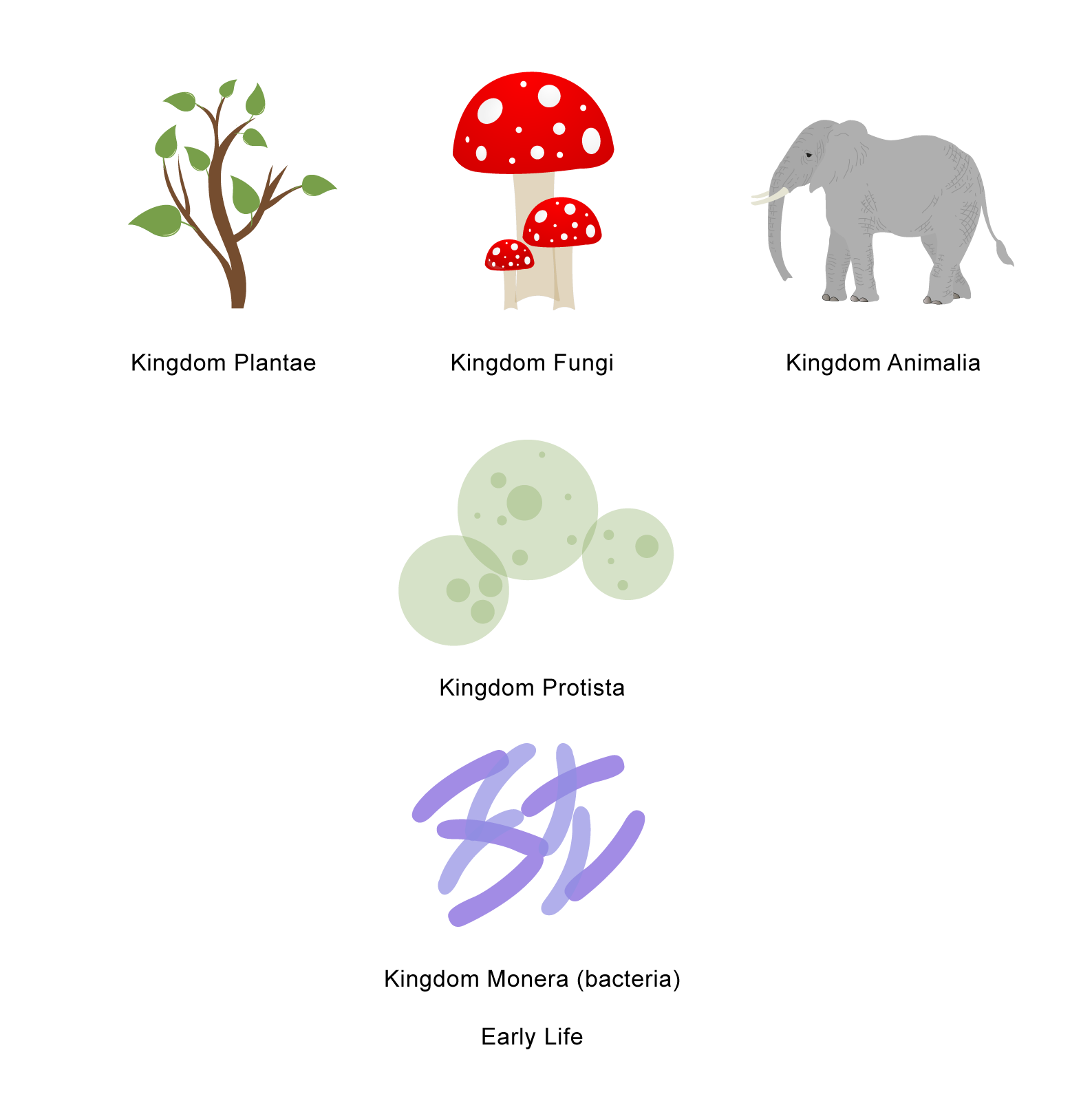 The animal kingdom is divided into two groups. Vertebrates (with a backbone) and invertebrates (without a backbone). The diagram below shows further grouping and examples of vertebrates and invertebrates. It is really important that you remember the characteristics of all groups, especially all the vertebrate groups. You will be asked, in tests, to identify what group organisms belong to. The second diagram shows the characteristics of plant groups.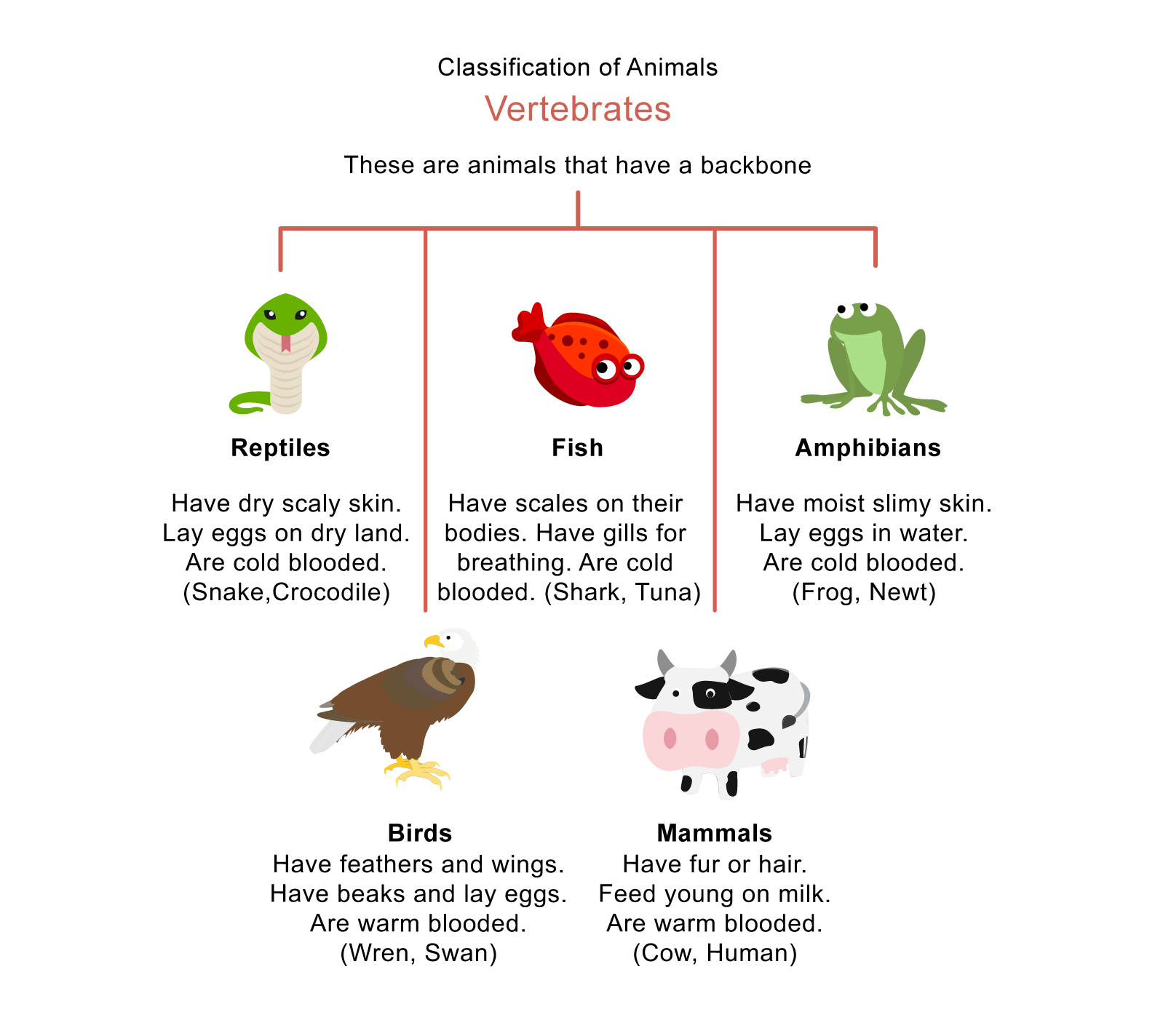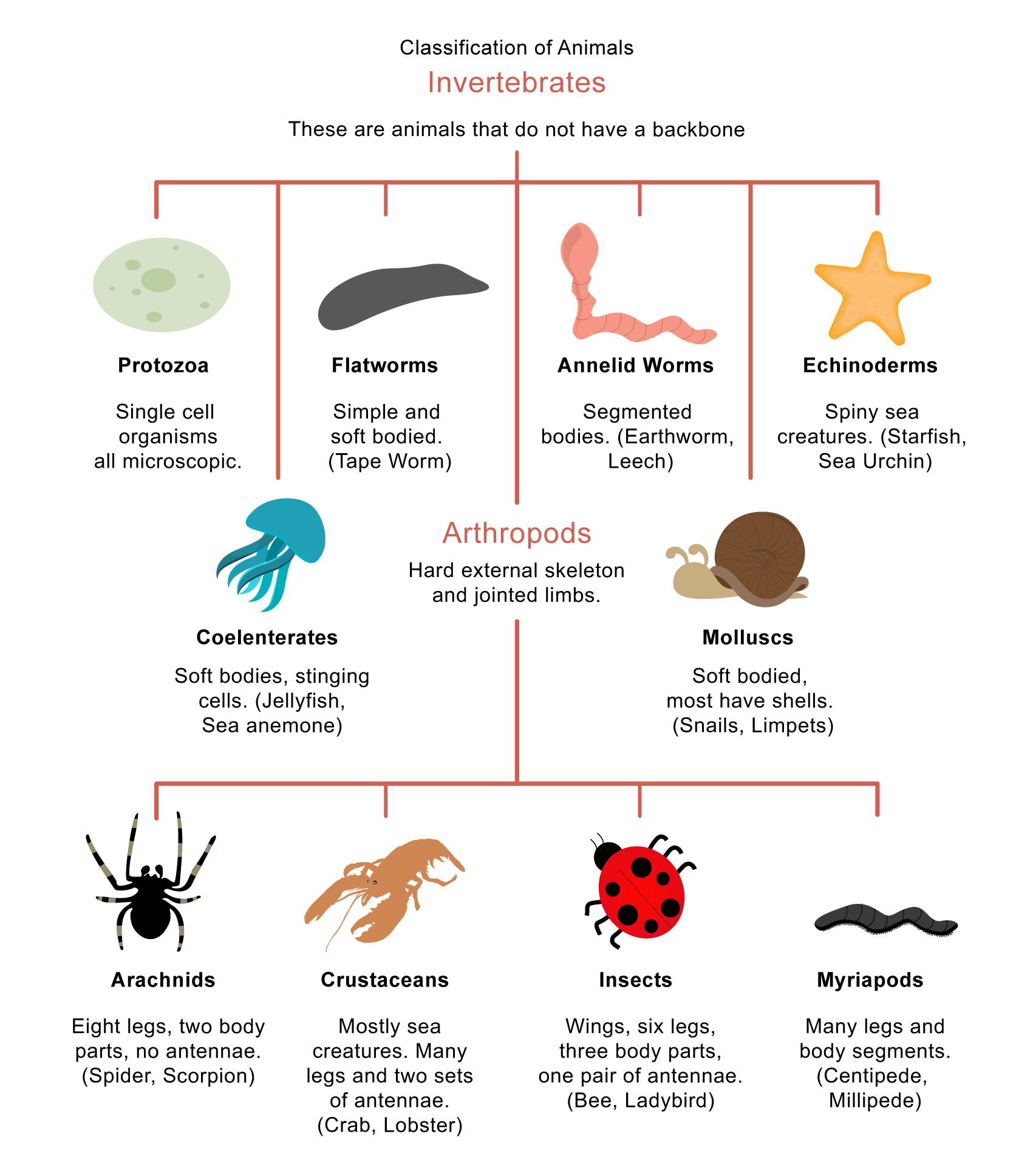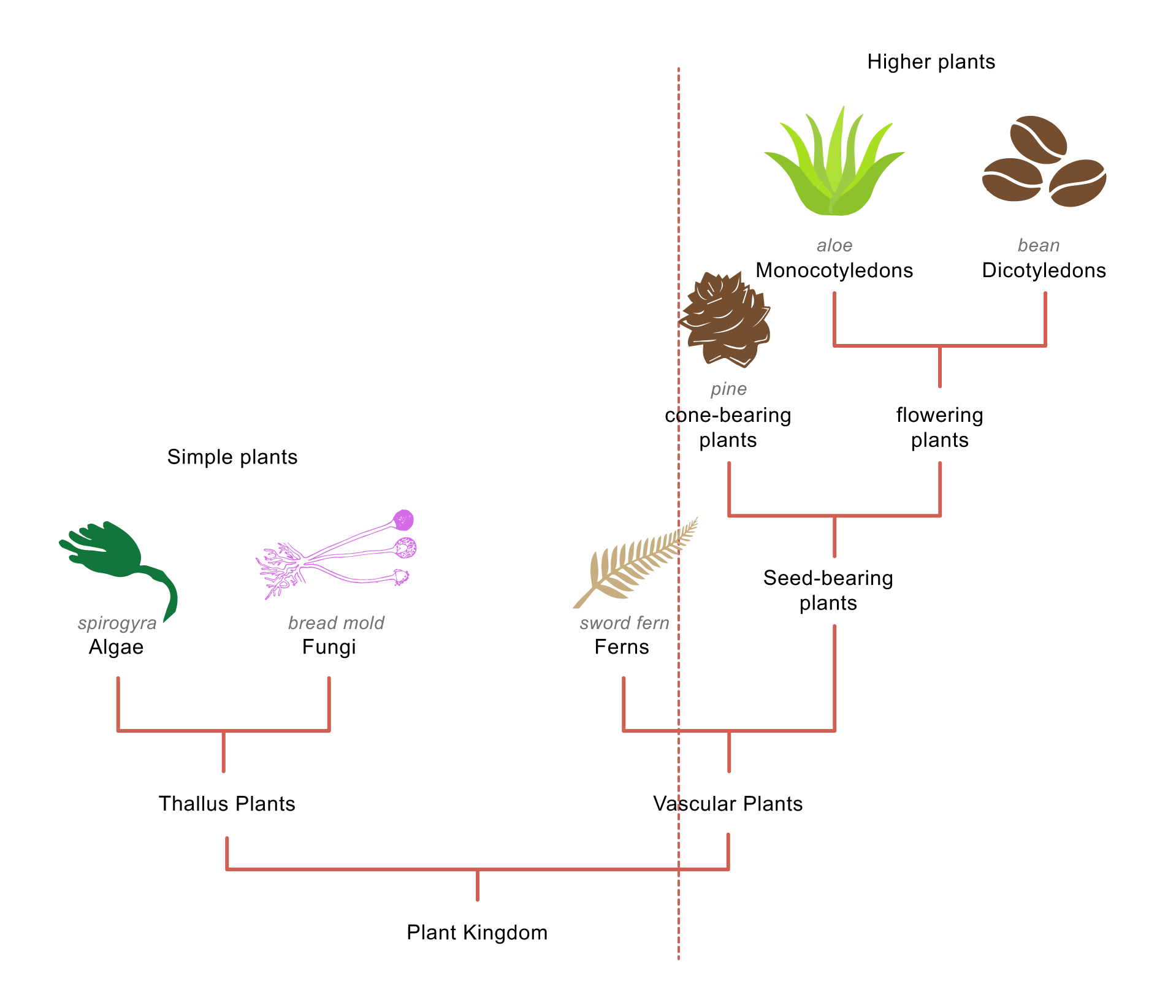 Arthropods from the invertebrates are even further classified into more groups. The diagram above shows four further groups of arthropods.