The environment is the surroundings in which all plants and animals live. All living things in an environment depend on each other.
The diagram below is called a food web. It shows us how different animals, that share the same environment, feed off each other.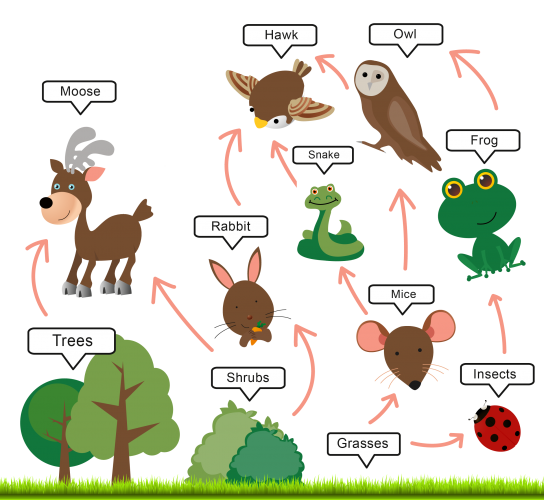 Food webs also allow us to predict what might happen to an animal if the environment changed.
If we change our environment, by building something or digging something up, it can be quite dangerous for plants and especially animals.