Listed below are four reactions that involve compounds.
Reaction One:
Shown here is a test tube containing copper sulfate solution. Most compounds that contain copper are blue in colour.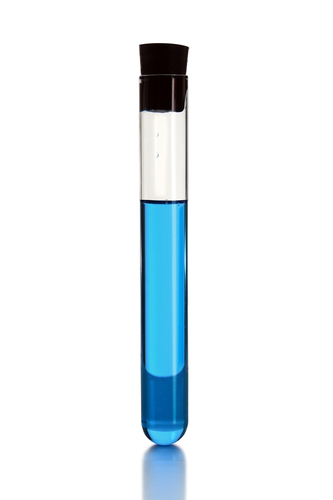 When colourless ammonium hydroxide solution is added to the blue copper sulfate, a darker blue solid forms and sinks to the bottom (known as a precipitate) and a pale solution remains above it.
Reaction Two:
Calcium carbonate - better known as chalk - reacts with hydrochloric acid (which has a very low pH) to produce the salt calcium chloride along with water and carbon dioxide gas.
Reaction Three:
Lead iodide is bright yellow in colour and can be used in yellow paints (sometimes used to paint cars). It can be produced by a precipitation reaction between potassium iodide and lead nitrate.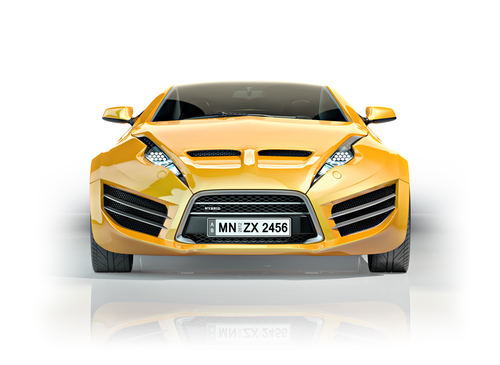 Reaction Four:
Magnesium metal is a reactive metal. It can react with acids or other compounds which contain metals, such as zinc nitrate. When they react, the compound magnesium nitrate is formed along with zinc metal.
These descriptions of reactions can seem complicated; to simplify them, scientists use chemical equations. Shown below are the chemical equations for each of the reactions described above.
Read the descriptions carefully and compare them to the equations shown below. Practise this a few times before you move onto the questions.
Reaction One:
ammonium hydroxide + copper sulfate → copper hydroxide + ammonium sulfate
Reaction Two:
calcium carbonate + hydrochloric acid → calcium chloride + carbon dioxide + water
Reaction Three:
potassium iodide + lead nitrate → lead iodide + potassium nitrate
Reaction Four:
magnesium + zinc nitrate → zinc + magnesium nitrate.