All matter is made up of atoms. Atoms are so small they can't be seen - but despite their size, scientists have still managed to find out an awful lot about them, especially in recent years.
Scientists have discovered that an atom is actually made up of three things - protons, neutrons and electrons.
At the centre of an atom is a structure called the nucleus. The nucleus is where the atom's protons and neutrons are. The majority of the atom's mass is in the nucleus. Protons are positively charged, and so this makes the nucleus positively charged too. Neutrons are neutral, so don't contribute to the charge of the nucleus.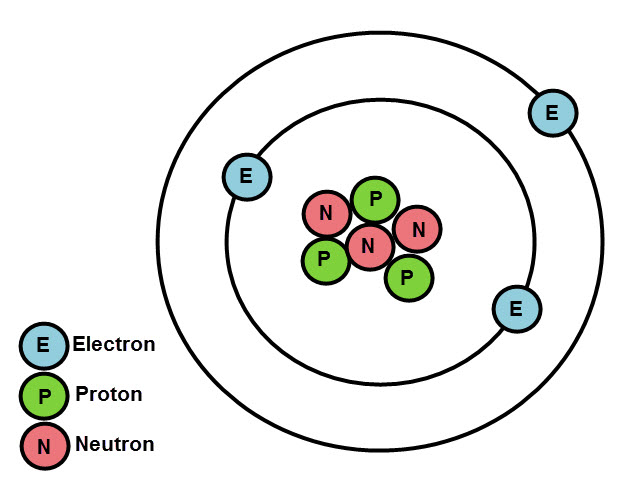 Electrons move around the nucleus in layers known as shells. The electrons have almost no mass. They have a negative charge.

The overall charge of an atom is neutral - this is because atoms have the same number of positive protons as negative electrons - they cancel each other out!
That's a lot of new information, especially as we've only looked at Dalton's simple atomic model before. So if you need some more time to read over this stuff again, go ahead. Then, when you're ready, let's try some questions.
You can look back to this introduction at any point by clicking on the red button on the screen.