We now know that atoms contain three even smaller subatomic particles called protons, neutrons and electrons, thanks to some pretty clever scientists and their experiments.
The protons and neutrons exist in the centre of an atom, in the nucleus. The electrons orbit the nucleus, in shells. There can be several shells. And there's a certain way that electrons fill up the shells.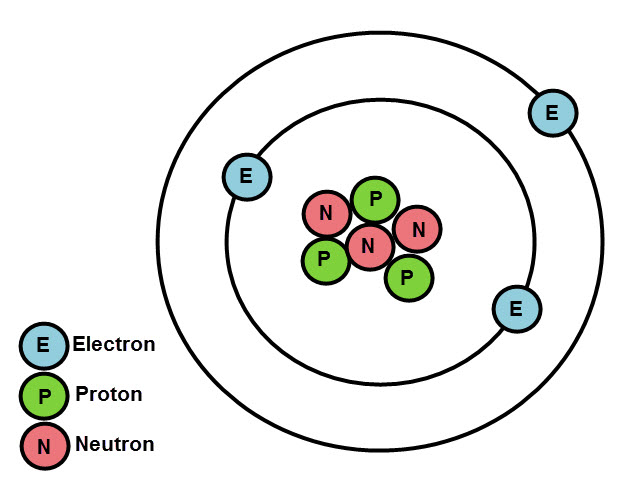 Rules of electron arrangement:
The first, inner shell (closest to the nucleus) can only hold 2 electrons.
The next shell, and the next, can hold up to 8 electrons.
The electrons always fill up from the innermost shell first, and when this shell is full, they begin to fill the next shell out, and so on.
For example, sodium has 11 electrons. So it would put two on the first shell, eight on the second shell, and the last remaining one on the third shell.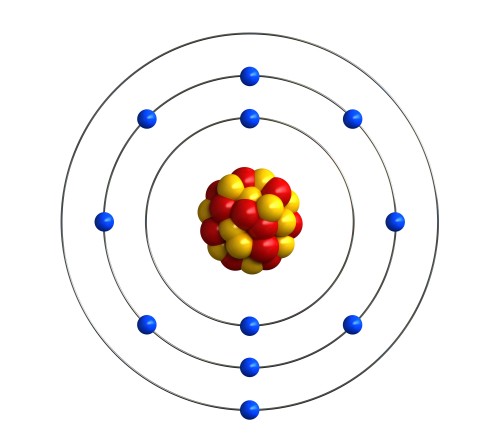 We can write the electronic structure of sodium as 2, 8, 1 (2 electrons on the 1st shell, 8 electrons on the 2nd shell and 1 electron on the 3rd shell).
So if we know the atomic number of an element, we can work out what the electronic structure of an atom of that element will be.
Let's look at a few below:
| | | |
| --- | --- | --- |
| Element | Atomic number | Electronic structure |
| Lithium | 3 | 2, 1 |
| Oxygen | 8 | 2, 6 |
Let's see if you can work out the electronic structure for some elements.