The salt that you put on your chips has the chemical name sodium chloride. This, however, is only one example of the many different salts in chemistry.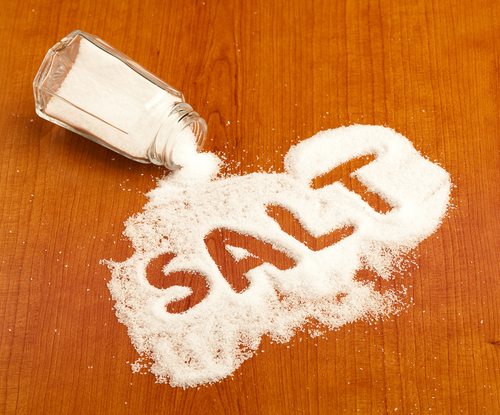 A salt (not to be confused with assault!) is the product of a neutralisation reaction between an acid and a base. A base is a substance that neutralises an acid. Examples of bases include alkalis, metal oxides etc.
When an acid is neutralised, the metal ion from the base (in red below) combines with the negative ion from the acid (in blue below) to form a salt (and water).
For example:
sodium hydroxide + hydrochloric acid

sodium chloride + water
calcium oxide + nitric acid

calcium nitrate + water
magnesium + sulfuric acid

magnesium sulfate + water
The three equations shown above give examples of the salts produced from the three main acids: hydrochloric, sulfuric and nitric. These acids are the most commonly used in the science lab, which makes it important to learn their names and the salts produced by their reactions:
hydrochloric acid (HCl) - produces chloride salts
sulfuric acid (H2SO4) - produces sulfate salts
nitric acid (HNO3) - produces nitrate salts
That's a lot to remember but it is important stuff!
You can look back at this introduction at any point during the activity by clicking on the red Help button on the screen.
Are you ready to get started?