Grammar Schools and the 11+ in Kent
The county of Kent is home to a large number of Grammar Schools. In order to be able to apply for a place at one, your child will need to sit and pass the Kent Test.
This article will explain the process for sitting the Kent Test and making applications to these schools. The Kent region does not cover Medway, Bexley or Bromley. Please see below for information on these regions.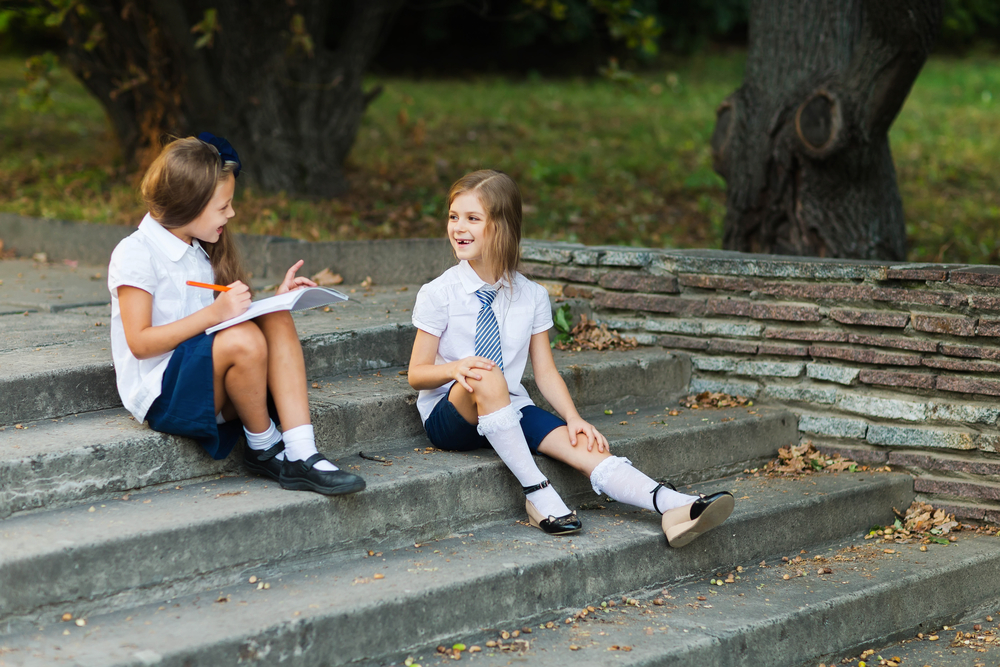 How do I enter my child for the 11+ in Kent?
The Kent Test is organised by Kent County Council. To be able to apply for a place at one of the 32 Kent grammar schools, your child must sit and pass this test. Children do not automatically take the test, so you must register your child during the June and July they are in Year 5. They will then take the test during the September that they are in Year 6. You can do this online.
When do they sit the 11+ test in Kent?
You can register your child for the Kent test even if you are not currently living in Kent. Results are sent out about one month after the test, in October. Your child will receive one standardised score for each test paper (English, Maths and Reasoning). Your child will also get one aggregate score.
In Kent, an aggregate score of 323 or more means that your child has been assessed as being suitable for grammar school. If this is the case, and if none of their individual single standardised scores are less than 107, you can then apply for a place at the grammar school(s) of your choice by naming it as a preference on your Local Authority Common Application Form (CAF). This is made available to all parents of children in Year 6. It needs to be returned to the Kent Local Authority by 31st October. You can name as many grammar schools as you like on the CAF provided your child has taken the test. Find out more here.
EdPlace are here to help your child prepare for the Kent Test. All our resources are appropriate for all Grammar Schools across all regions and are tailored to exam boards CEM and GL. Try out one of Non-verbal or verbal reasoning activities to see for yourself!
Try a Non-verbal reasoning activity
When do we get the Kent 11+ test results?
The final offer of a place at one the grammar schools will be sent to you by the local authority on March 2nd, which is National Offer Day.
Due to their popularity, grammar schools in Kent are often oversubscribed. If this happens, admission criteria apply. If your child isn't offered a place, an appeal can be made if your child's primary school refers the case to the appeal panel.
The Kent 11+ Exam Board
The Kent Test is set by the GL exam board and is designed to be challenging; it is aimed at about the top 25% of the ability range. There are three papers, which are all multiple choice - English and Maths (1 hour), Reasoning (1 hour) and Writing (50 minutes). In the initial stages, the writing test will not be marked but may be assessed by the panel if an appeal is required. There are familiarisation booklets available from GL here and here.
Kent Grammar Schools
The following are the 32 Kent grammar schools for which you must pass the Kent Test to be able to apply for a place:
Medway, Bexley and Bromley 11+ and Grammar Schools
To apply for grammar schools in these regions, separate registration and tests apply.
The Medway 11+
Advice from the council is to discuss with your child's primary school if the Medway Test is right for them. Your child should be working at or above the expected levels for that age. The Medway Test is set by GL Assessment.
To register, head here
Medway Grammar Schools
The Bexley 11+
For the London Borough of Bexley, similar registration and testing arrangements apply. The test is set by the CEM exam board. Register here
Bexley Grammar Schools
There are four grammar schools in the region, with a total of approximately 800 places between them:
Bromley 11+ and Grammar Schools
There are two grammar schools in the London Borough of Bromley. See admission information here
St Olave's Grammar School (boys), Orpington
Newstead Wood School (girls), Orpington
Access revolutionary 11+ preparation resources
If your child is sitting the 11+ for Kent, EdPlace is here to help! EdPlace have launched visionary, new resources which will transform 11+ preparation for your child.
Our holistic approach revolutionises the 11+ by discreetly progressing your child to remove pressures.

Get ahead with engaging

non-verbal and verbal reasoning activities and practice papers,

aligned to local regions, schools

and CEM or GL exam boards.

Visionary new 11+ specific English and Maths practice.

Track and measure your child's exam readiness

and build their confidence so they're more than ready to show their skills come test day!
We're here to help your child smash whatever comes their way! From Year 1 - GCSE, our students progress 150% across English, maths and science over a school year; from ABCs - GCSEs, EdPlace is here for the 11+, and beyond!
Try our 11+ activities and practice papers
Additional Help
To search for more details about the individual schools, see the Kent County Council Schools Search:
http://webapps.kent.gov.uk/KCC.SchoolSearch.Web.Sites.Public/Default.aspx
This article was last updated on 30th May 2019. The information on this page was correct at the time of writing, and whilst we try to update it as frequently as possible, sometimes there may be a delay. Please double check all information is up to date before making decisions based on the above article, and do share any changes you come across with us if you have the time - we're here to help!