Grammar Schools and the 11+ in Essex
The county of Essex is home to some of the top performing grammar schools at GCSE in the country, so it's no wonder that competition in the 11 Plus to gain entry to these schools is fierce!
This article will explain the process for making applications to these schools and for sitting the 11+ selective test required. It will also tell you how EdPlace can help you and your child prepare for what might be their first ever test under conditions - you've got this!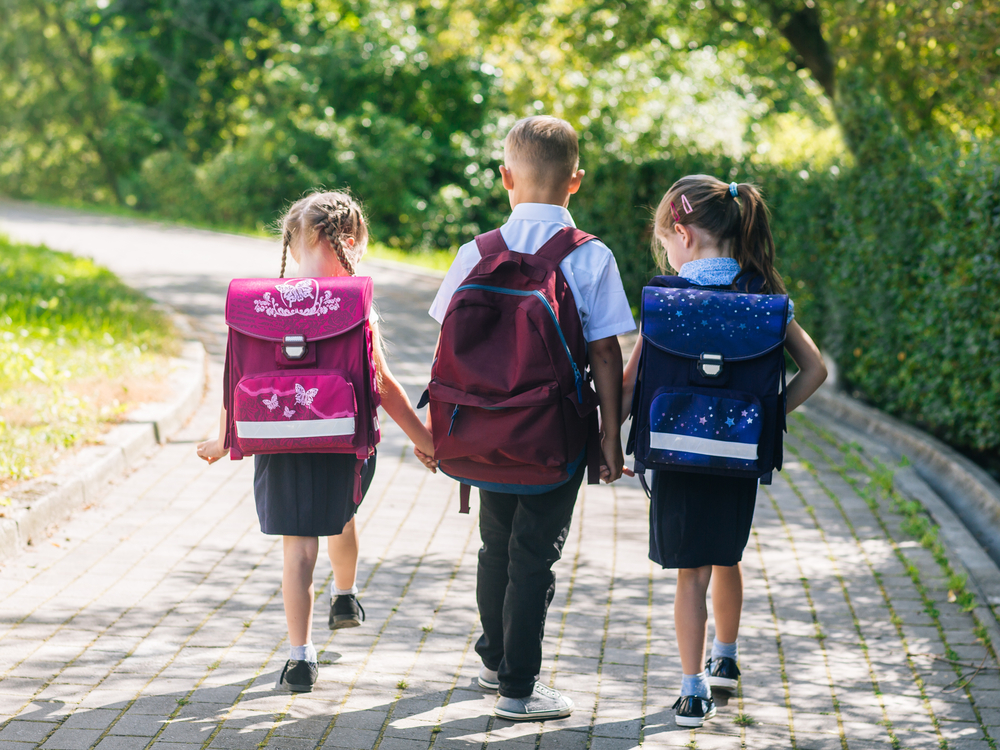 How do I enter my child for the 11+ in Essex?
The Consortium of Selective Schools in Essex (CSSE) is made up of ten schools in the Colchester, Chelmsford, Southend-on-Sea, Westcliff and Shoeburyness areas. To be able to apply for a place at these schools, your child must sit the 11+ selective test, which is set and organised by CSSE.
As the exam is set by the consortium, it does not follow one of the recognised exam boards that are used in other areas of the country, like CEM or GL (although elements of 11+ practice papers for these boards can be useful preparation). There are two tests - one in English and one in maths.
Please note that Chelmsford County High Schools for Girls is not part of the consortium so you must register directly with the school to sit their entrance test, which is different from the CSSE one - we give you more advice on this below, so hang in there.
When do they take the 11+ test in Essex?
The 11+ selective test is taken in the September that your child is in Year 6 (i.e. one year before they would enter Year 7) and you need to register your child for the test during the previous May, June and July. This can be done by post or online.
When do we get the 11+ test results in Essex?
Results are sent out about one month after the test, in October. For the CSSE exam, with your child's results (one standardised score) you will receive a guidance sheet that uses a traffic light system indicating entry patterns to all the schools over the past four years.
Based on the score your child receives and the guidance given, you then apply for a place at a CSSE school by naming it as a preference on your Local Authority Common Application Form (CAF). This is made available to the parents of all children in Year 6. It needs to be returned to the Essex Local Authority or the Southend Local Authority by 31st October. You can name as many grammar schools as you like on the CAF providing your child has taken the test.
The final offer of a place at one of the schools will be sent to you by the local authority on March 2nd, which is National Offer Day.
The Exam Boards and Grammar schools in Essex
All of these Grammar Schools use the same entrance test, which is set by CEM. The test is also held in September, when your child is in Year 6 but on a different day to the CSSE test, so your child could do both tests.
To gain entry to the following selective schools, your child must sit the CSSE 11+ selective test:
Age 11-18. It was the joint top performing school at GCSE in 2018.
Age 11-18. Girls are admitted in the sixth form.
Age 11-18. Girls are admitted into the sixth form.
Age 11 to 18.
Age 11 to 18. Boys are also admitted in the sixth form.
Age 11 to 18.
Age 11 to 18.
The following schools are non-selective but do give some pupils preferential admission on the basis of their performance in the CSSE 11+ selective test:
Large mixed 11-18 Community Academy. It offers up to 31 selective places. Its GCSE results are above the national average.
In Westcliff is a Catholic 11-18 girls school with a mixed sixth form. It is an Academy for Arts and Science.
A Catholic Academy boys school in the Dioceses of Brentwood. It takes boys from 11-18 and admits girls in the sixth form.
A non-denominational school for pupils aged 11-18.
*For St.Bernard's High School for Girls and St.Thomas More High School for Boys, a separate Supplementary Information Form is required for the application. See the Admissions sections of their websites.
Access revolutionary 11+ preparation resources
If your child is sitting the 11+ for Essex, EdPlace is here to help! Coming summer 2019, EdPlace are launching visionary, new resources which will transform 11+ preparation for your child.
Our holistic approach revolutionises the 11+ by discreetly progressing your child to remove pressures, helping them enjoy learning and feel confident.

Get ahead with engaging non-verbal and verbal reasoning activities and practice papers

for ages 8-11 tailored to

CEM or GL exam boards.

Visionary new 11+ specific English and Maths practice.

Track and measure your child's exam readiness

and build their confidence so they're more than ready to show their skills come test day!
We're here to help your child smash whatever comes their way! From KS1-KS4, our students progress 150% across English, maths and science over a school year; from ABCs - GCSEs, EdPlace is here for the 11+, and beyond!
Additional Help
The Consortium of Selective Schools in Essex website has all the information you need about registering for and taking the 11+ test in Essex. The website also has links to the schools in the consortium:
Remember, for Chelmsford County High School for Girls, please see their website for separate admissions information:
This article was last updated on 30th May 2019. The information on this page was correct at the time of writing, and whilst we try to update it as frequently as possible, sometimes there may be a delay. Please double check all information is up to date before making decisions based on the above article, and do share any changes you come across with us if you have the time - we're here to help!