]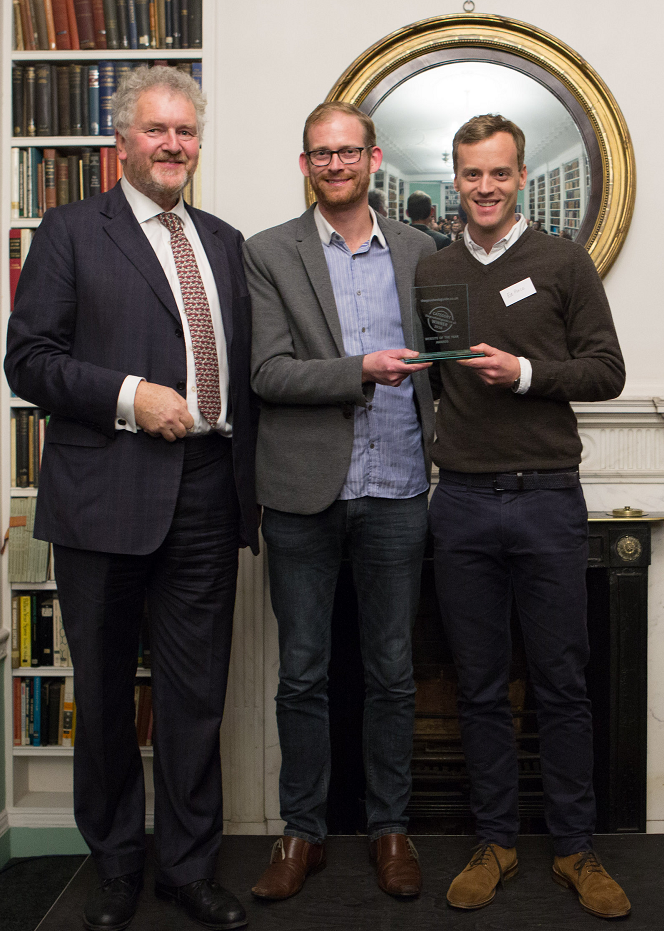 Will Paterson, Founder & CEO of EdPlace, receiving the award from Ciaron Dunne, Co-Founder & CEO of Genie Ventures
EdPlace received the Good Web Guide Award in the Education category at The Royal Institution of Great Britain.
The judging panel assessed the entries on the quality of design, usability, content and product or service evident within each site put forward. The judging panel included but not limited to: Sam Crocker, Digital Director at the mission, Ciaron Dunne Co-Founder and CEO of Genie Ventures and Stefano Maruzzi, Vice President of GoDaddy EMEA.
The Good Schools Guide, the guide that provides personal, unbiased reviews of the top schools in the UK, sponsored the Education Category.
Arabella Dymoke, MD of The Good Web Guide said: "EdPlace uses technology that makes learning appealing for children, where they can also measure their progress."
We're dedicated to making quality educational resources accessible to all parent that effectively helps their children succeed and we're honoured to be recognised.