11 English games for Homeschool lesson planning
What might take hours of class time to convey in school can be achieved in a fraction of the time at home. What then are you to do with all that extra free time? The answer, of course, is absolutely anything you or your child want to do! However, if you're looking for some games or activities that will further boost your teaching and learning then look no further!
Below we've compiled a list of some of the hottest games around that are not only excellent fun, but also help to develop key literacy skills such as speaking and listening, word finding and spelling. So why not wrap up your day's English work by playing one of these games?
Why not support your child's learning by setting them to work on our fun and interactive worksheet about how to interpret instructions? You could then challenge your child to read the rules and explain them to you before you embark on a new game!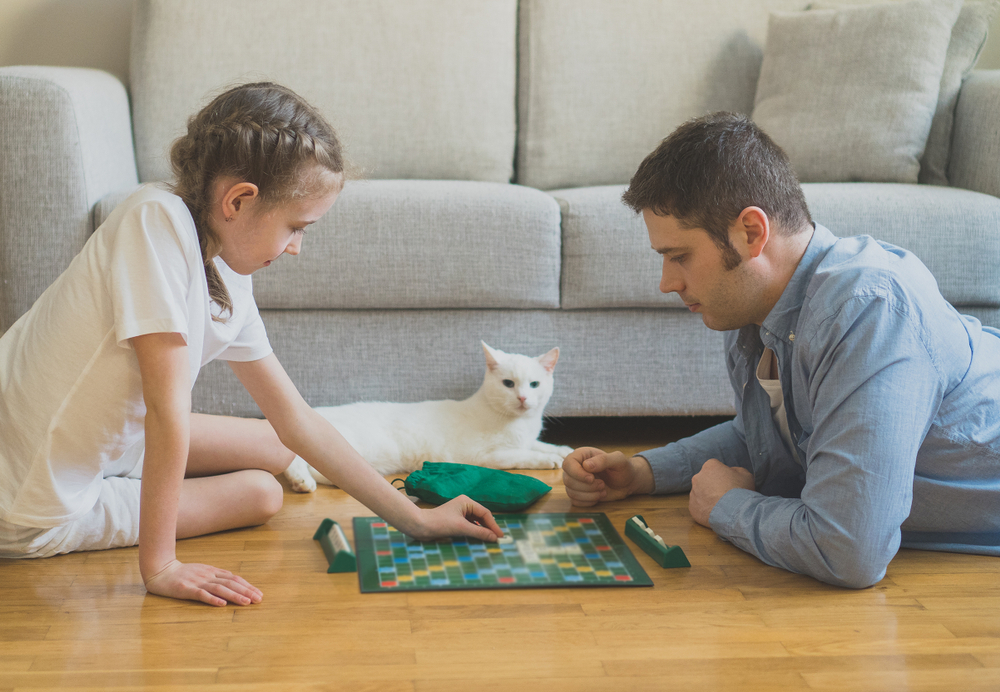 Spelling Games
Scrabble is possibly the most famous and the most definitive go-to word game! It's brilliant for developing spelling skills in your younger child; you can really encourage your child to sound out the sounds as they go. It's also a great vocabulary builder for your older child, who might be getting a bit more competitive and be willing to expand their vocabulary in order to get those all-important extra points. You could always shake up the rules a little and allow the use of a dictionary to really help your child find new words to add to their expanding lexicon but also to practice those all important dictionary skills. Bonus points for the cheeky maths worked in to this game as well as your child adds up the points on each tile!
Boggle is the noisy word finding game of choice that leaves no family member left out (except perhaps the dog)! It's like a crazy shake-it-up word search which can be adapted and differentiated for the entire family to play at the same time. The youngest players can be looking for phonemes and sounds while their siblings might be looking for two or three letter words while the adults and older ones are looking for words of four letters or longer. So get shaking and get searching!
Bananagrams is a games company offering a wide variety of fun and snappy word games that can be tailored and adapted for the whole family. The figurehead game, Bananagrams is a bit like speed Scrabble, but as it doesn't need a board it can be played anywhere and everywhere with ease. Have a browse of their site and then check out the UK stockists; Bananagrams can be found in many high-street stationary shops, and also on big online stores such as Amazon.
Snap is always a winning game with kids so why not introduce the game into your English work? Brain Box have created a range of word and spelling snap cards which can be great fun for kids and adults alike! Get your child thinking fast and sounding out as they go to help them along.
Orchard Toys provide the staple contents of many games cupboards across the country! They provide a wide range of fun and educational games that cover everything from English to maths. You could quite literally lose yourself down the rabbit hole of games available on their website, why not ask around in your local home ed community or groups if anyone fancies setting up a swap library of games?
Story Telling Games
Story Cubes are the sensation of the decade, beloved by parents and teachers everywhere! They're a wonderful way of making story writing fun and turning what used to be an independent task into a wild team effort. Roll the dice and get your kids thinking on their feet telling stories full of unexpected twists and turns. This is a great game to throw in your pocket and take along to home education meet ups to get the kids working together on building their imaginations!
Take a turn into the world of myths and fantasy with this popular and timeless story telling game. There are numerous expansions available and you can even fuel your kids' imaginations further by making your own cards to add to the deck. A game like this is brilliant for getting your child to think on their feet, to adapt to an ever-changing situation and to extend their imagination as far as it can go!
This fun variation on storytelling games is ideal for younger kids. The Story Telling Game challenges your child to use their imagination and follow the twists and turns indicated by cards as the timer ticks down the seconds until The End of the story!
Make your own!
You could even make up your own storytelling game for the more visual and tactile learners, by gathering together a series of random props and playing your own version of the storytelling game. Using props will allow your child to handle and use the items, instead of just reading from a card, and can bring a real-life element to your storytelling adventures! Why not extend your gameplay into writing and see if the games have inspired your child to write their own story?
For some excellent story writing resources check out the EdPlace bank of writing worksheets: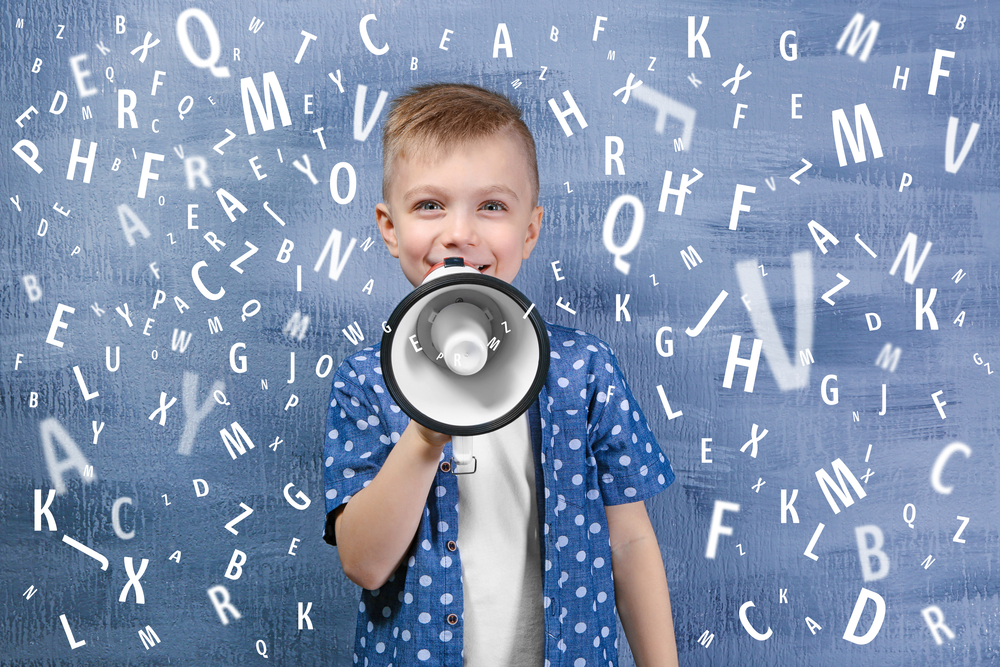 Vocabulary Building Games
The fast-talking game that will really get your child (and you!) thinking on your feet and plumbing your vocabulary hoards! This is a much loved game and creates quite a spirited atmosphere with the players all shouting as the timer ticks away the seconds. The aim of the game is to describe the object on your card, without saying what it actually is. It's a brilliant way to get your child thinking about different ways to describe something and to challenge them to really think outside the box. There is also a children's version available for the younger players.
Along a similar vein to Articulate, Taboo challenges you and your child to describe a given word without naming what it is, and without using a number of other common descriptors. It's more challenging than it sounds and is a fantastic way to get kids really thinking about what other words could be used instead. Games like Taboo are a brilliant warm up activity to try before embarking on some creative writing, challenging your child to think about things from a different perspective, which can lead to some creative and exciting descriptions!
To support your child's descriptive writing you could follow up your game playing antics with a descriptive writing challenge, transforming all that fun game-playing time into a really constructive task. Check out our interactive worksheet on using powerful vocabulary here!
Could your child design and create a word game of their own? You could use the project to encompass instruction writing, as well as art, design, planning and building! For some fun worksheets that support instruction writing check out these ideas for Year 3 and Year 6 children here.
How can EdPlace help home educators?
EdPlace is here to help you on your homeschooling journey - from your first lesson plan through to exam preparation and advice, we have all the tools you need to help your child progress through KS1 - GCSE in English, maths and science.
All activities are fully comprehensive and National Curriculum aligned
1000s of English, maths and science activities, assessments and revision materials
Activities range between 10-15 minutes to keep students engaged and productive
Personalised rewards help motivate learners of all ages
Try up to 10 of our worksheets for FREE:
Test an English worksheet Test a maths worksheet Test a science worksheet