Instructions need to be clear and easy to follow. Read these instructions for the game of Snakes and Ladders and then answer the questions in the worksheet.
How to play Snakes and Ladders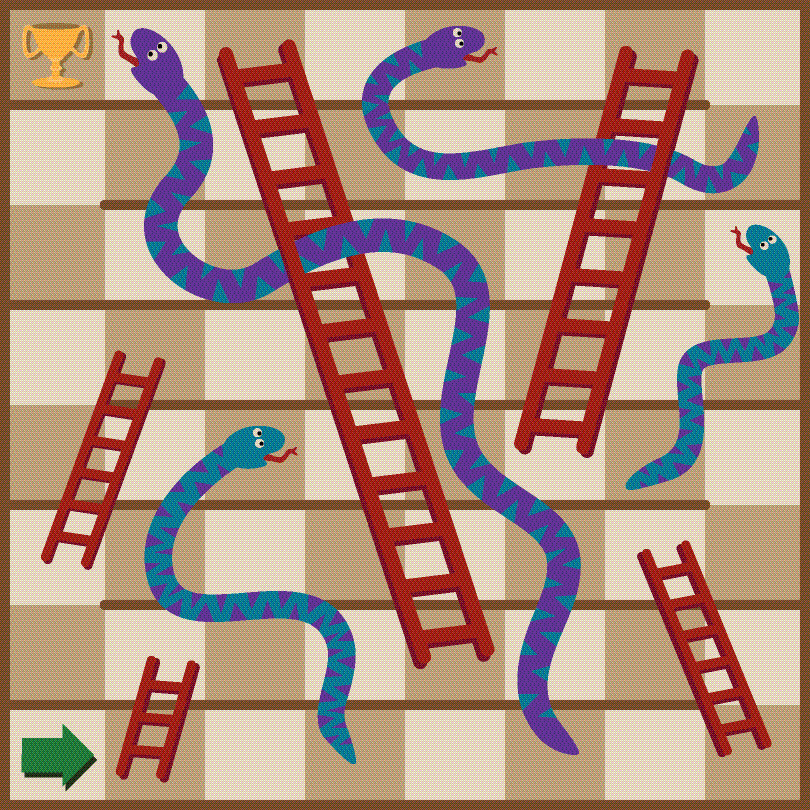 A game for 2 - 6 players
Equipment
Snakes and Ladders board
Coloured counters
Dice
Rules
1. Youngest player starts.
2. Take turns to roll the dice and move your counter the number of spaces shown on the dice.
3. If you land on a square containing the bottom of a ladder you can move your counter to the top of the ladder.
4. If you land on a square containing the head of a snake you must move your counter all the way down the snake to the bottom.
5. The winner is the first player to reach the final square (containing the trophy).