As the long, days of summer draw to a close, thoughts return to going back to school and the start of a new year. With the previous school year being a distant memory and the school bags buried at the bottom of a cupboard under beach gear and holiday paraphernalia, how best can you ensure that you are once again ready for the start of a new term?
Just a few days spent getting properly prepared will ensure that you and your family are fully equipped when the first day of term arrives.
Wardrobe - Spend a morning or afternoon having a good look through all of the school uniform and PE kits to see what still fits and what could do with replacing. It might be that your child is changing schools, in which case a whole new uniform might need to be bought so get this done early. All the parents of the school will be doing the same and the school outfitters can quite often sell out if things are left till the last minute.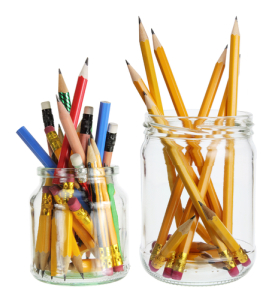 Stationery Equipment - Once the uniform and clothes are bought, the more fun aspect of 'back to school' shopping can begin. After conforming to standard uniform clothes that the school require, buying new stationary items, school bag and a lunch box gives your child chance to have new things of their own choosing. If your children are old enough, giving them some money to go out with school friends to buy things together can help them look forward to their return in September.
School Requirements - Check any correspondence from school that your child may have been given at the end of the previous year. There may be items that you haven't thought about that they require specifically for the new term, and, if yours is one of those children whose letters don't make it home, check with other parents! Being fully prepared will help your child get off to a good start with a new teacher.
Holiday Homework - As much as we would like to think that our children have got any holiday homework out of the way in the first week of the holidays, the chances are that in the end of term euphoria, this is probably not the case. Find out if they had any projects to work on over the summer and suggest that you help them to get it done before the final frantic couple of weeks. This gives you both the opportunity to work together on it when the weather may a impose a day or two indoors and also leaves the last few days of the holiday free for fun!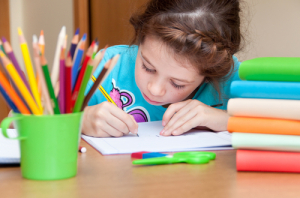 Work Station - If your child is of secondary school school age, it can be helpful to arrange an area for them do their homework in when term starts again. It may be difficult at first for them to get back into the mindset of school work, but having a designated area or equipment at home to settle down at should make things easier and more enjoyable. They may want an area in their bedroom with a table or desk or somewhere else in the house that is more communal so that they don't feel shut away. Each child works differently and you will know yours best.
Checklist - To cut down on stressful mornings once school begins again, it might be a good idea to work on a checklist together to ensure that your child can get ready in the morning as independently as possible, particularly in a larger, busier household. You could have 2; one for coming in from school including things such as; put lunch box to be washed, laundry in the correct place etc and another for the morning; collect letters that need to be returned to school, pack homework, lunch and so on.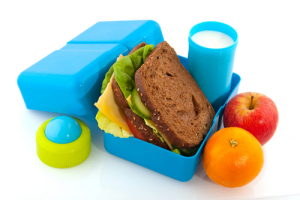 Plans for lunch - If your child or children will be taking a packed lunch to school, it might be worth look at new, exciting options to liven up lunchtimes, along with buying new lunch boxes etc. With the autumn fast approaching you could also look at buying a flask and having a hot alternative; soup with a wholemeal bread and butter for example, which can often be easier to prepare and more satisfying.
Before and after school - depending on the age of your children and work commitments, think about planning ahead for arrangements before and after school. This may include childcare, going to a friends house, getting an extra key cut if they will be coming home before you or looking at bus or train times for the journey to and from school. This may also alleviate any anxieties your child may be harbouring without you realising.
As the rhythm of the school year shortly gets back into place, now is an ideal time to introduce a new homework routine or time for extra practice and revision. Try our Maths, English and Science worksheets and give your kids a head start!
And finally, make sure you allow time to enjoy the last days of the holidays, all too soon the dark evenings will be back and you'll be wondering where the summer went!