"Not an essay…boring…" The words you probably hear over many a homework battle and you probably don't dare suggest it as a summer holiday, but essay writing is a powerful skill. All children are opinionated and all children believe they are right; convince them that writing an essay is a way for them to articulate their opinions and have their say with nobody interrupting them and you might just convince them!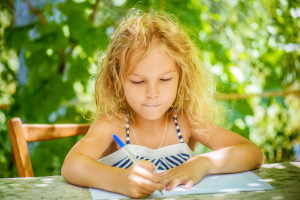 Tell them that an essay is simply an opportunity for them to explain their views and make people understand their point of view. For Edplace's summer challenge we want them to write about their summer adventure; it can be real or a fantasy, the choice is theirs. So how can you help them? Here are my simple steps to essay success.
1. Talk
You may assume that when your children are asked to write an essay you must straight away provide paper and pen. Wrong. Talking is a vital step in essay writing. Chat about the essay topic, listen to your child's ideas and opinions, offer your ideas, try to get them to see things from different perspectives; challenge them. Talk is a powerful tool in developing your child's knowledge, understanding and confidence about a topic. If they have spent time talking about a subject, they will have lots of ideas when it comes to planning.
2. Plan
Children must plan and organise their ideas before they start writing. If they are let loose on a piece of paper, they will run out of ideas and the essay will lack structure. To plan, give them a plain piece of paper. This will encourage them to brainstorm lots of different ideas without feeling confined by lines. Give them different coloured pens and encourage them to use different colours for different ideas. This will help them to group ideas together and link similar points together. Let them add pictures to their plan if it helps and encourage them to revisit their plan after a day or two. Talk about the plan with them and allow it to evolve slowly.
3. Organise
Once your child has all their ideas, encourage them to number them in the order they want to write about them in. Now they are ready to write…
4. Write
Your child should now feel confident to write their essay. Remind them to have an interesting introduction and then write each idea as a new paragraph. Remind them to use a variety of different sentences and to think carefully about their word choice.
5. Praise
It is really important to praise your child when they have finished. Encourage them to read it to other family members before sending it to Edplace!
Is your child ready to share their summer adventure with EdPlace?
WRITE, SHARE & GET A FREE GIFT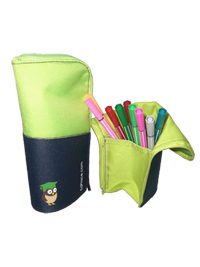 Send us your child's essay via [email protected] and receive a free Eddie pencil case! Their essay will then be entered in to win Harry Potter Studio Tour tickets for your family. Our English teacher will select the winning essay that will be featured in First News newspaper Junior Journalist column.
See more details here: https://www.edplace.com/summercamp2016/week4 
We can't wait to read about your child's adventures. Good Luck!
Written by Roz Brown