Read the following extract from a leaflet about creating a safe environment for babies and toddlers, and then we'll have a go at answering the questions.
How to 'baby-proof' your home.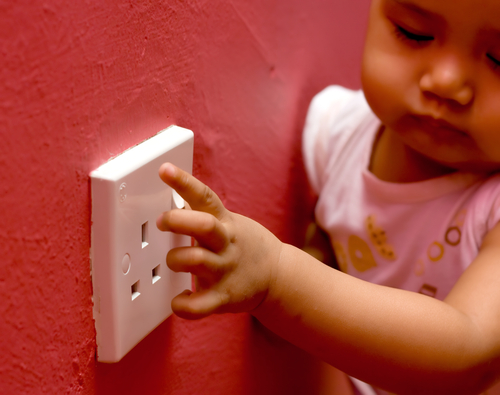 Your baby probably loves being at home and being able to explore their environment. Unfortunately, the home is also the most common scene of accidents involving small children. That is why it is very important that you read this leaflet on how to make you home safe and follow the guidelines closely.
According to The Royal Society for the Prevention of Accidents, every year more than 5,000 people die in accidents in the home. Do you want one of those people to be your child? Read on for hints and tips to make your home safe.
1) In the kitchen. The kitchen can be a dangerous place for young children. If you can, fit a stair-gate across the door frame to keep children out completely. If this is not an option for your home, use baby locks on the lower cupboard doors, and make sure they cannot climb chairs to get to the work tops. Remove children from the kitchen if the oven or cooker hobs are on. Make sure knives are out of reach, even from tall or climbing toddlers.
If you need to read the extract again, you can do so by clicking on the red help button as you go through the activity.