What does Sherriff want to show his audience about the period in which the play 'Journey's End' was set?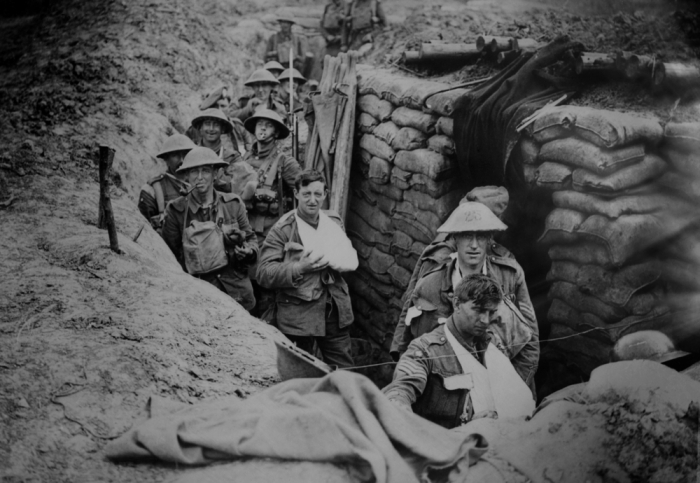 The play is set in the trenches at the end of World War I in 1918 and is based on Sherriff's own experiences as a soldier who fought during this war.
In the Literature exam, you will need to show an understanding of this context and should try to link all of your points about character/themes in the play back to this context.
For example, you might use phrases such as:
Sherriff shows the audience that conditions during World War I were...
Sherriff intends to portray life in the trenches as...
The importance of companionship for the soldiers in World War I is highlighted by Sherriff through the characters...
This activity will help you to revise key information about R.C Sheriff's own life and World War I, in which the play is set.
To start with, familiarise yourself with the key facts below about Sherriff's own life experiences:
- Robert Cedric Sherriff was born in 1896 to a middle-class family
- He attended grammar school and college
- He then worked as a clerk in his father's insurance company
- World War I broke out in 1914
- In 1915, Sherriff joined the army
- In 1916, Sherriff fought in France during World War I
- He was injured in battle in 1917 and returned to England for treatment
- He then returned to the front line of battle in France
- In 1918, he was promoted to Captain and was awarded a Military Cross (MC)
- After the end of the war in 1918, he returned to work for the insurance company
- Sherriff also began writing, and in 1928 turned his letters home into his play 'Journey's End'
- The play was set in the trenches near St Quentin, France in 1918, towards the end of World War I
- Sherriff initially struggled to get the play published, as war plays had not been well received
- It was first performed in 1928 at the Apollo Theatre
- The play was well received with sell-out performances
Let's now delve a little deeper into some of the these key contextual points by having a go at the following questions.