In this worksheet, you must subtract ten from the number shown on the abacus.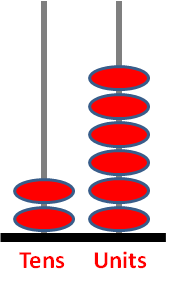 This number shows 2 tens and 6 units.
This is 20 + 6
The number shown is 26.
Now we subtract a 10.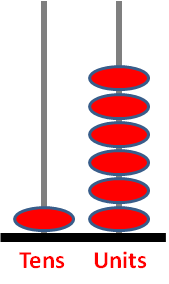 One less ten makes 1 ten and 6 units so the answer is 16.