In this worksheet, you must read information from this pictogram table.
It shows the results of a survey, in which children of different ages are asked about their favourite types of books.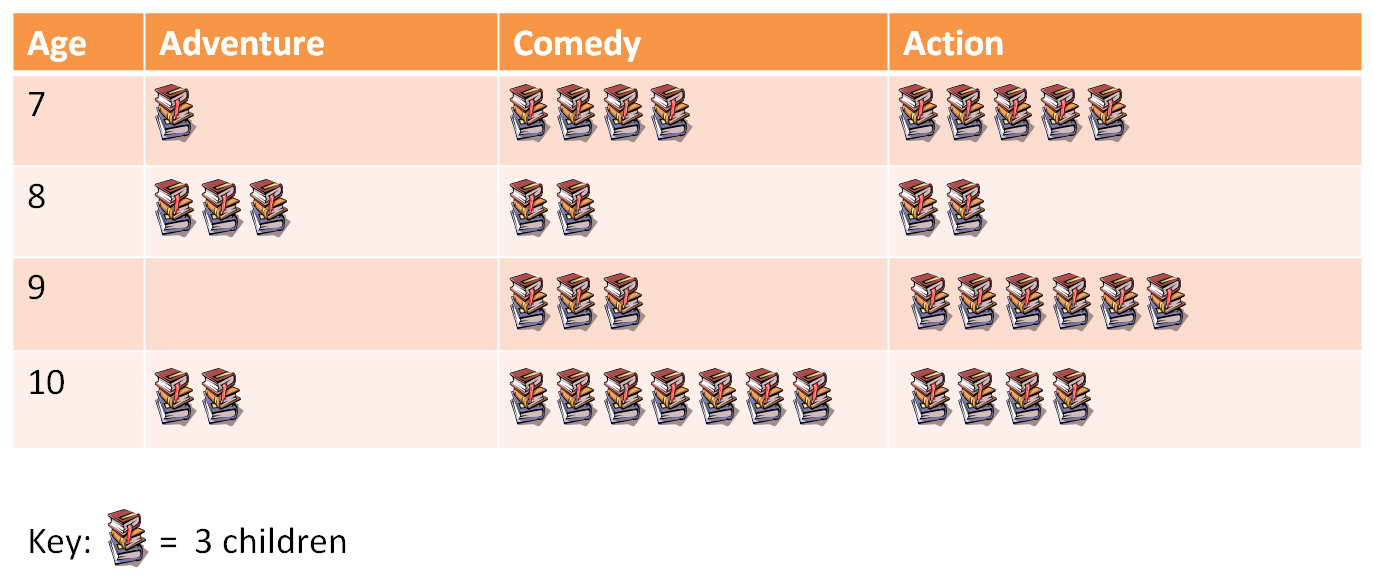 This shows that six of the 10 year olds chose Adventure books.
Remember that each pile of books stands for 3 children.