Clocks have an hour hand and a minute hand (and sometimes a second hand)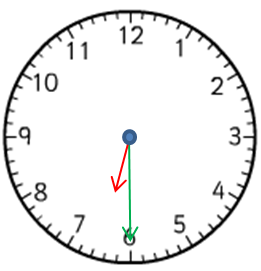 The hour hand is pointing to between 6 and 7, so we know it is after 6 o'clock but before 7 o'clock.
The minute hand is pointing to 6 which is really 5 x 6 = 30 minutes.
So the time shown is 6:30 or half past 6
When we move on 1 minute, the hands look like this.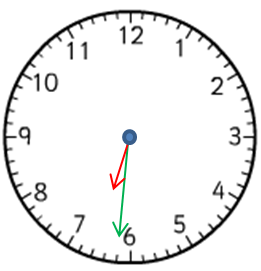 The hour hand has moved a tiny tiny tiny amount.
The minute hand has moved forward one minute.
So the time shown is 6:31