In this worksheet, help Pirate Pete find the treasure by following simple instructions.
Example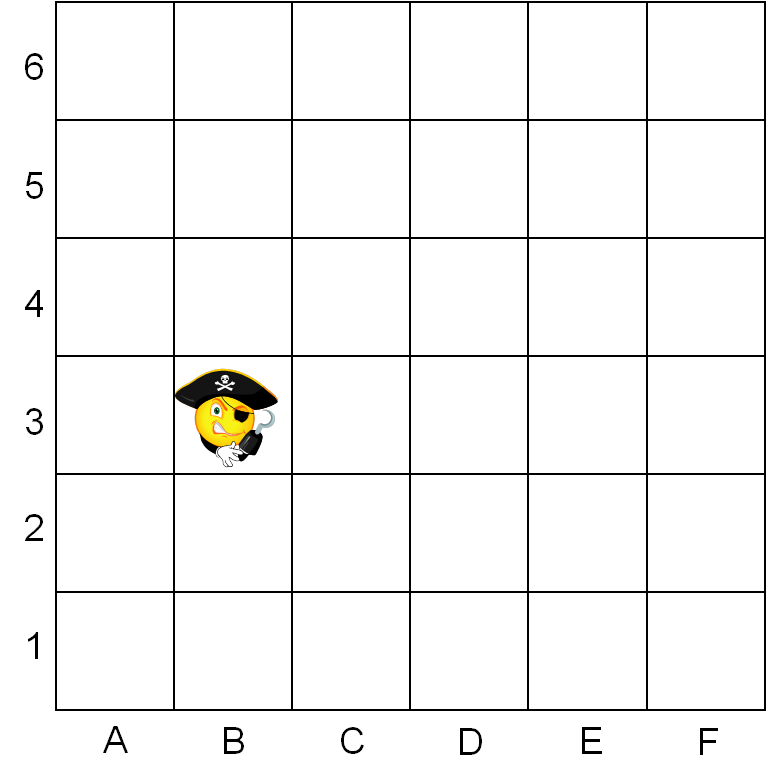 Pirate Pete is at B3.
To find the treasure, he must move 3 squares to the right and 2 squares down.
Where is the treasure?
Answer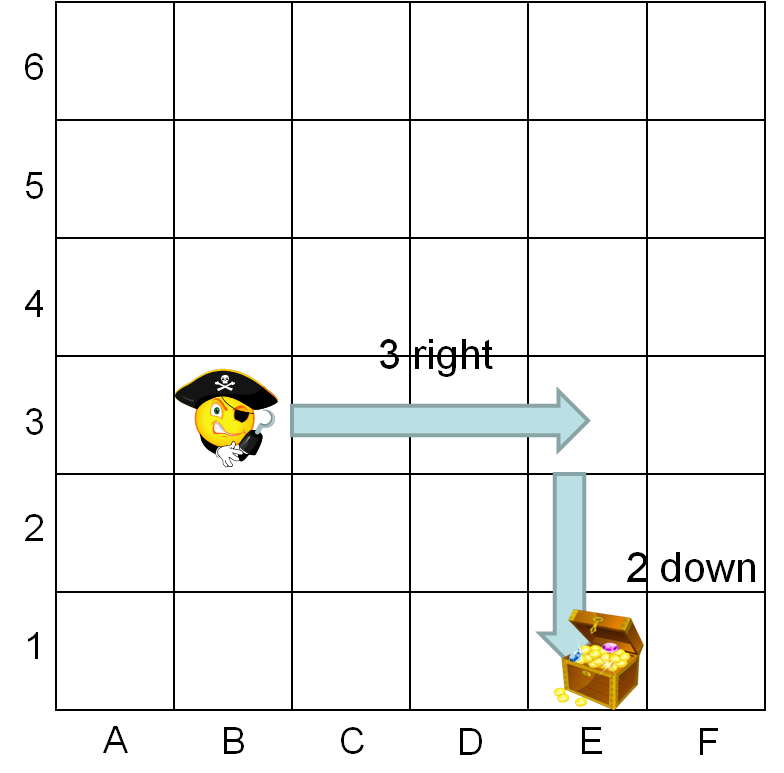 The treasure is at E1
Always remember to write the letter first, followed by the number.