In this activity, can you help Pirate Pete to find the treasure by following simple instructions?
Example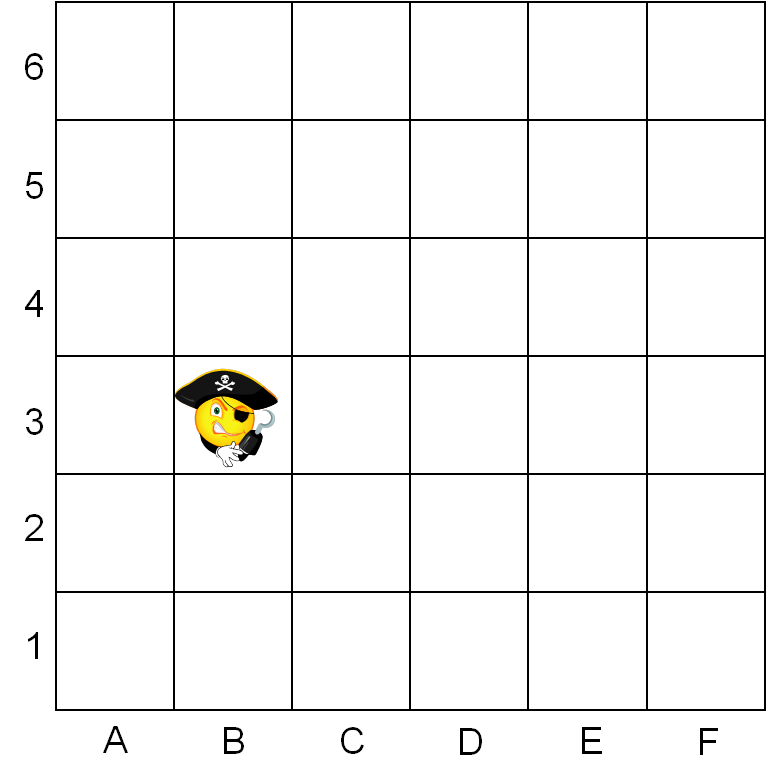 Pirate Pete is at B3.
To find the treasure, he must move 3 squares to the right and 2 squares down.
Where is the treasure?
Answer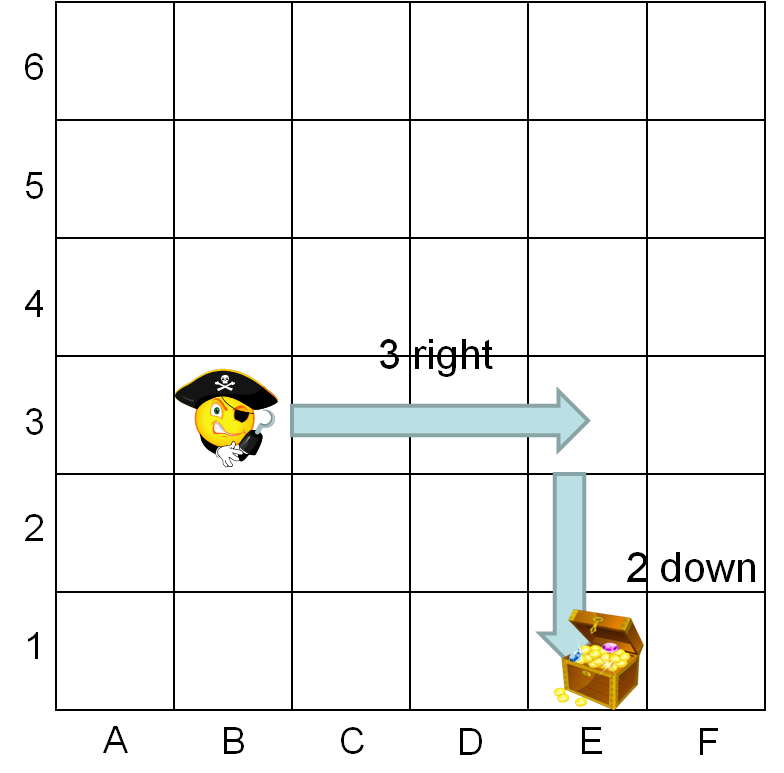 The treasure is at E1
Did you find that easy? The only tricky bit is to remember to always put the bottom letter before the side number - the E before the 1 - E1
Shiver my timbers - let's get started searching for those 'pieces of eight', matey.