Look at this parallelogram and it's coordinates.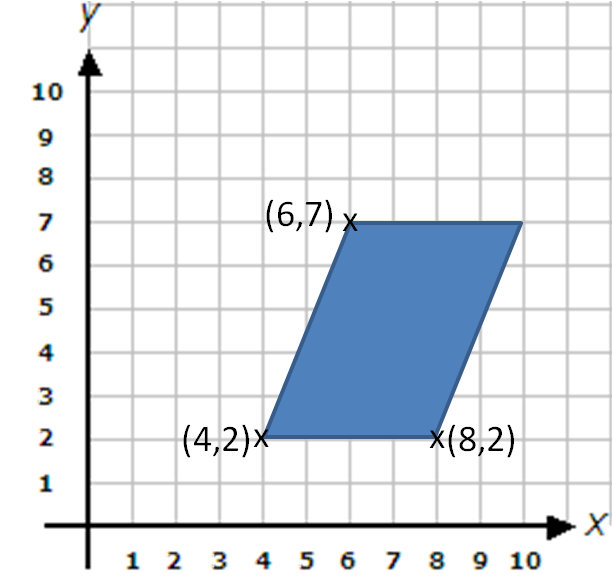 Look at the top right-hand corner and try to work out its y-coordinate.
It must be 7 because it is level with the top left-hand corner.
Now look at the x-coordinates of the two left-hand points. The upper point is two units to the right of the lower point.
This must also be the case on the right-hand side of the parallelogram, so the top point has an x-coordinate of 8 + 2 = 10.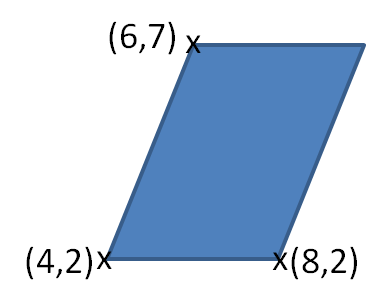 The top right-hand corner has coordinates (10, 7) and it is has been possible to work this out without reading the axes.