Look at this bar-line chart which shows how many times Jack cycled to school each week over a 20 week period.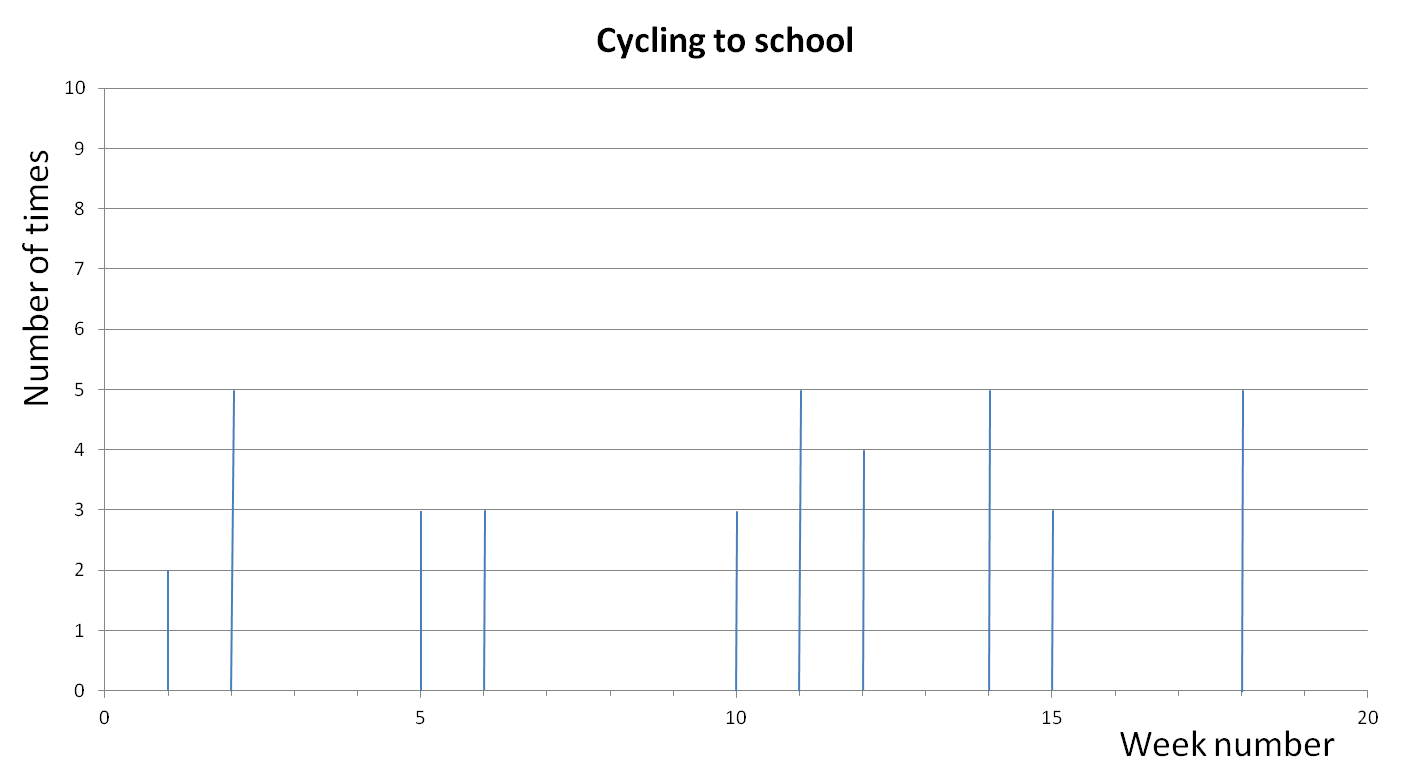 On week 1, Jack cycles to school twice.
On week 2, Jack cycles to school five times.
On week 3, Jack doesn't cycle to school.
Example question:
During how many weeks, did Jack cycle to school three times?
Answer:
4
If we look at the bar-line chart, we can see that Jack cycled to school three times during weeks 5, 6, 10 and 15.