What is volume?
Volume is the total amount of 3D space that an object takes up.
What is capacity?
Capacity is the total amount of fluid that a container can hold. We use the word 'capacity' when we are measuring liquids.
In this activity, you will be asked to use formulae to calculate the volume of a shape.
We use cubic units (cm³) when calculating the volume.
To find the volume of a cube or cuboid, we use the formulae
Length x height x width
V = L x H x W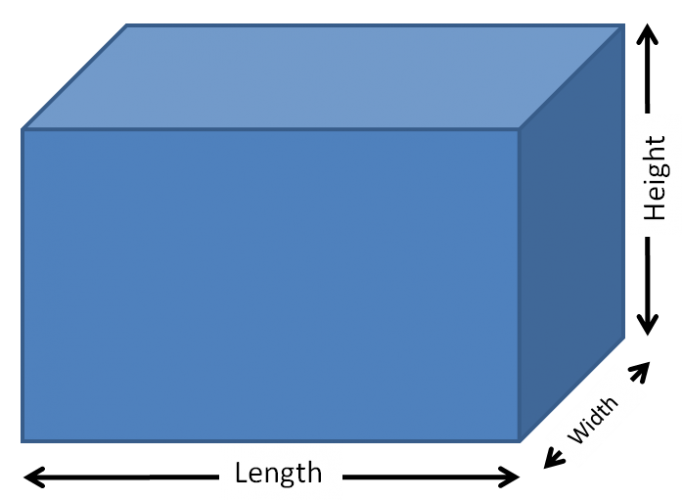 Example:
What is the volume of this cuboid?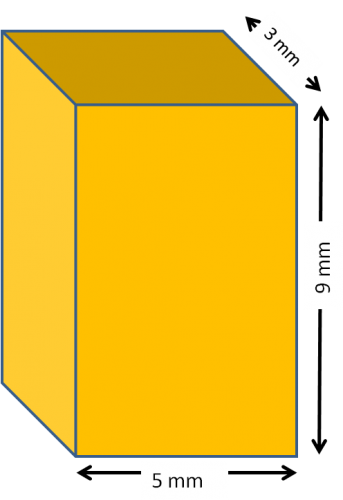 V = L x H x W
V = 5 x 3 x 9
V = 15 x 9 = 135 cm³