2-dimensional (2-D) shapes are flat and can only be drawn on paper.
3-dimensional (3-D) shapes are solid and can be picked up.
Be familiar with the names of the following shapes.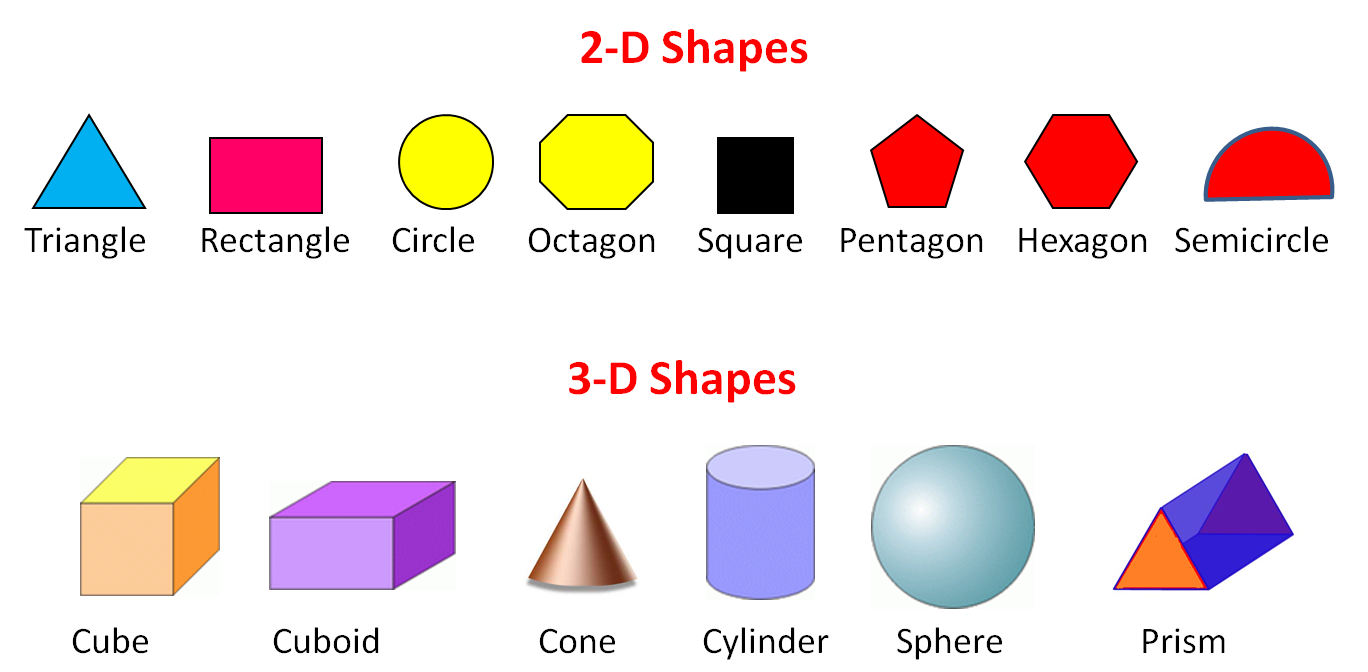 In this activity, you will need to be able to spot the difference between the two types of shape.