Amy and Sam are doing a science experiment called 'Baking a Cake'! Sam loves chocolate cake, so Amy has decided to use her method of baking to help Sam to understand some of the science behind cooking.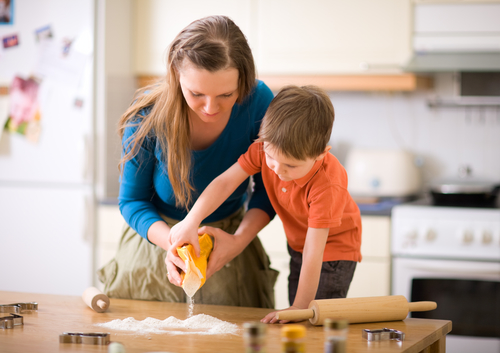 "What do we need to make the cake?" Sam asks Amy.
"Oh, lots of things: bowls, spoons..."
"No, No!" interrupts Sam, "I mean what ingredients do we need?"
"Well, there's flour, sugar, eggs and milk for a start," Amy replied.
"What about chocolate?" Sam wanted to know.
"Yes, and that of course!" laughed Amy. "Anyway, let's get started."