This is the Periodic Table of all the elements known so far (click on the image to see a larger version):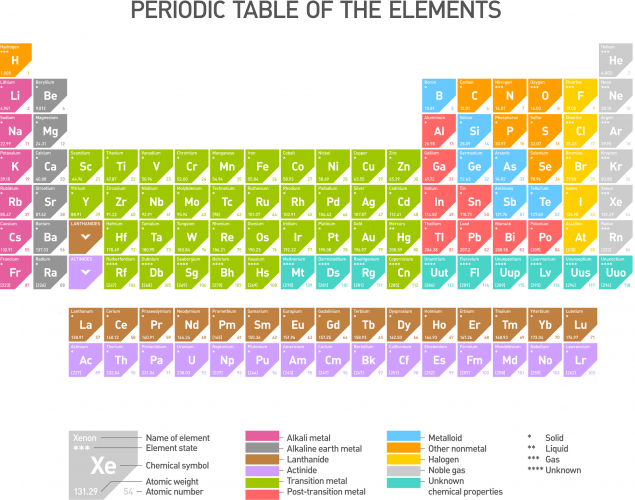 The Periodic Table was constructed after consideration of the physical and chemical properties of the elements; it is possible to predict the properties according to the location of each element. The horizontal rows are called periods and the vertical columns are called groups. Properties of elements change across a period and down a group.
Physical properties are measurable values that describe the physical state of an element, whereas chemical properties are qualities of the element evident in a chemical reaction.
Elements in the same period have the same number of electron shells. The picture below shows an atom with the nucleus in the centre and the shells around it. The nucleus is made of protons and neutrons and the spheres around the nucleus are the electrons that orbit the nucleus.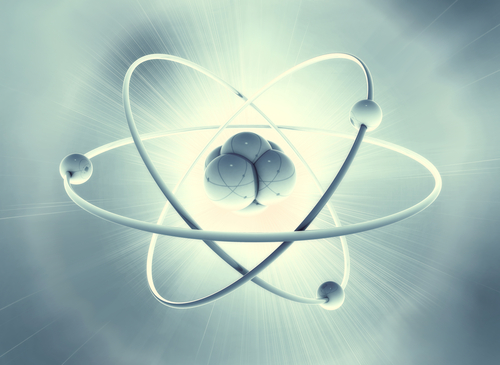 Moving across a period, from left to right, the number of protons and electrons increases by one and the elements become less metallic. Generally, elements are solid on the left hand side of the table and change to liquid and then to gas as we move to the right. There are some exceptions to this rule, for example hydrogen is on the left, but it is naturally a gas.
Melting and boiling points also show trends across a period, but the trends are a bit more complicated. Generally, from left to right the melting and boiling points rise and reach a peak, after which they fall again - still moving to the right of the same period.
All elements in a group of the periodic table have the same number of electrons in their outer shell. The trend of melting and boiling points down a group depend on the group itself. For example, in groups 1, 2 and 18 melting and boiling points decrease as you move down the group, whereas in groups 15, 16 and 17 they increase.
Metals are towards the left and centre of the Periodic Table and non-metals are on the right of the table. As we move from non-metals to metals, the elements become better conductors of electricity and heat, more malleable (can be reshaped easily) and ductile (can be stretched into wires).
You can see pictures of a metal and a non-metal, respectively, below: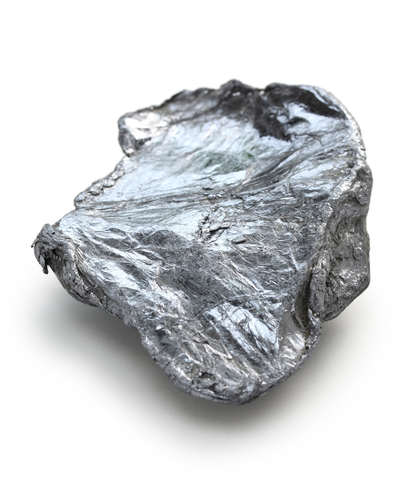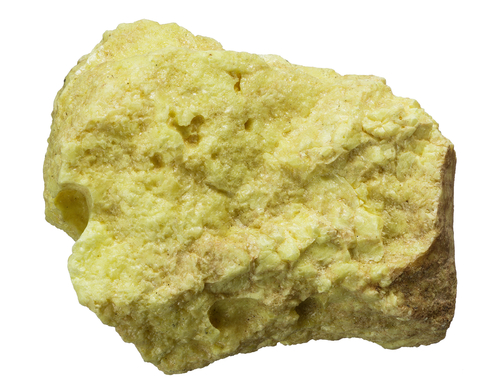 At the beginning of a period (left side), elements form only ionic bonds. Moving across the period, the tendency to form ionic bonds decreases and some elements on the far right side do not form any bonds at all.
The most chemically active metals appear in the lower left-hand side of the table, whereas the most chemically active non-metals appear in the upper right-hand side. When a metal reacts with a non-metal, electrons are transferred from the metal to the non-metal.