The Law of Conservation of Mass describes what happens during a chemical reaction - mass stays the same - whatever mass goes into a reaction, comes out again. Mass is neither created or lost.
This is all because of what the atoms are doing in a chemical reaction. Look at what happens during the chemical reaction between oxygen and carbon to form carbon dioxide: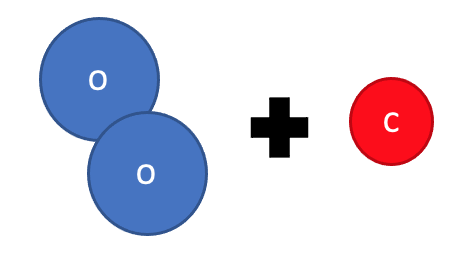 ⇒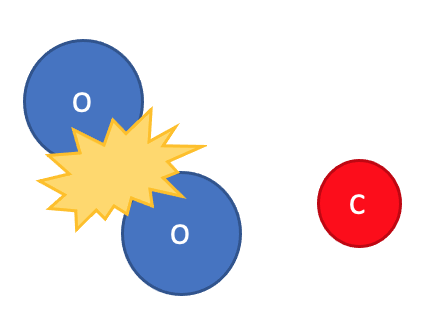 ⇒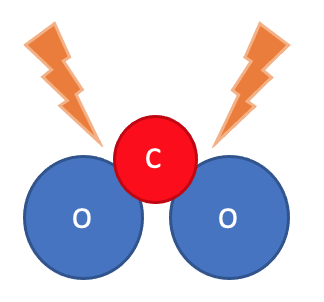 Step 1: The reactants (oxygen and carbon) are brought together.
Step 2: The bonds between the atoms in the reactants are broken.
Step 3: New bonds form between atoms, in a new arrangement.
Step 4: The product is formed.
Note that although the atoms move around, there are the same number of atoms in the products as in the reactants. Let's look at what happens to the mass during this reaction......
Oxygen + Carbon → Carbon dioxide
34g 12g 46g
As you can see, the total mass of the two reactants is the same as the substance produced! We can see that mass is conserved during a chemical reaction.
If we were to double the mass of the reactants, the mass of the products would also be doubled. We can use this to work out what mass of reactants we need to create a certain amount of a product in industry.
Let's look at some examples in the questions that follow.