Have you ever seen magnesium being heated?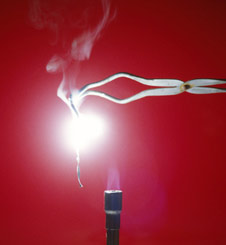 When magnesium is heated in a flame, it mixes with oxygen in the air, turning it into magnesium oxide. You get a spectacular bright light as a result!
If we measured the mass of the magnesium before the experiment and the magnesium oxide produced, we could work out how much oxygen has reacted with the magnesium.
Magnesium + Oxygen → Magnesium oxide
20 g + 15 g → 35 g
As you can see, the total mass of the two substances before is the same as the substance produced! This is called the Law of Conservation of Mass.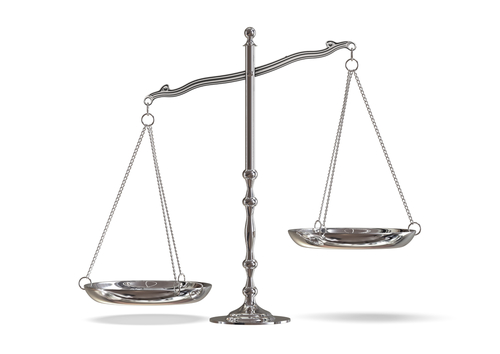 So how is this possible? It's all to do with atoms. When a chemical reaction takes place, atoms in a starting substance rearrange themselves and join back together to form a new substance. But, the number of atoms will still be the same before and after the reaction.
Let's try some questions about conservation of mass together.